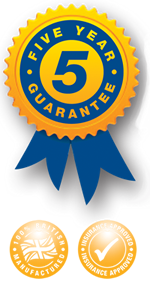 Are you a HGV driver or van driver? Here's some tips on how to avoid highway robbery
Date: 29/10/2019
Theft of cargo and equipment from lorries and vans has long been a major problem for firms and insurance companies - not to mention the risk of serious injury or worse for drivers!
It's a global problem with well organised attacks often by gangs using increasingly sophisticated plans of action to target vehicles when they are at their most vulnerable - out on the road.
You may be aware of the recent story in north Lincolnshire where a driver was awoken at 2am by the noise of thieves transferring his load of chocolate to another vehicle! Then there was North Yorkshire Police setting up Op Cargo, a collaboration with haulage bosses, service stations and the National Criminal Intelligence Service earlier this year after 50 raids on lorries in the area during the first three months or so of 2019.
Loads covered by tarpaulin or curtain-sided vehicles are particularly at risk with thieves cutting holes in coverings to establish whether there is anything on the vehicle worth stealing. Police in Jutland say three out of every four of these types of vehicles currently crossing the Danish border have displayed evidence of holes being cut.
Firms tightening up on depot/warehouse security has only increased the dangers of attack on the road with overnight stops, rest and meal breaks and deliveries the most vulnerable times to be aware of.
So, what can you do about it?
● Keep it locked - Always lock doors and windows and never leave keys in the ignition. This is particularly relevant for van drivers making frequent deliveries during the course of their working day. Locking the vehicle while driving in built-up areas is also a good idea, with stops at junctions and traffic lights offering an opportunity for thieves to hijack driver and load.
● Keep it to yourself - You don't need to tell anyone what you are carrying or where you are going. This is particularly good advice if you've stopped for a food or comfort break. The person who strikes up a conversation with you might just be looking to steal your cargo.
● Keep it safe - Regularly check the vehicle for any tampering and make sure everything is secure.
● Keep alert - Always be aware of what is going on around you. If you're stopping somewhere try to ensure it's an area that's safe, well-lit, preferably with cameras and people about. If there's a change of delivery address while in transit, make sure you check it with your base to see it's genuine.
● Keep on truckin' - Lorries can be followed and observed with thieves waiting for their moment to pounce. Keep on driving, within legal limits, to put some distance on the clock. Thieves are unlikely to keep you under observation for long distances. Plan your route for maximum safety and, if possible, travel in convoy - there's safety in numbers.