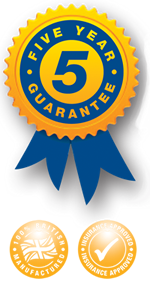 Are you confident your plant and other equipment on your construction site is safe?
Date: 16/03/2021
It's been a topsy-turvy year in construction. Sites have been opened, closed and somewhere in between too! The very nature of the industry means equipment used on these sites is very expensive - so just how safe is yours?
Plant equipment, vehicles and materials are valuable assets with much of it needing to be left on-site, making it a great target for thieves. Construction has been continuing to varying degrees for most of the last year but with the country starting to open up again, now is an ideal time to review your security.
A growing problem
Thefts from construction sites are costing the industry £800m every year and one in five companies say they are targeted on a weekly basis. Incredibly, there has been a 50% increase in construction site thefts during the on-off lockdowns of the last year while overall crime rates are reported to have fallen by 40% during the same period. So why are construction sites so vulnerable?
● Sites are often left unsecured and unprotected
● They are quiet places where thieves can operate overnight without being disturbed
● Sites are easy to access
● Keys are often left in vehicles
● Locks and anchorage points are not robust enough
Not up to the task
Construction site security is, by and large, simply not tough enough. Perimeter fences and gates, even if fitted, are all-too often no deterrent to thieves as not even the most basic of security precautions are taken.
Any measures you take to upgrade security will be better than what's in place at the moment! Some of the things you should consider include:
● Security lighting and CCTV - an immediate theft deterrent and cameras are an asset in identifying criminals or their vehicles if a crime is carried out
● Installing an alarm
● Sturdy locks and chains - equipment is often left lying around and even when padlocks and security chains are used, they can be of a poor quality. Using a toughened robust product will add an extra layer of security on things like quad bikes and other mobile equipment
● Skip and container locks - a simple and effective way of securing skips and containers by fitting a lock over the lifting point to immobilise the skip or container
● Eyelocks and hitch locks - two devices which prevent the hooking up and towing away of trailers
● Wheelclamps - easy to fit and another option in slowing down or preventing a potential theft
● Security posts - a physical barrier helping to ensure that essential equipment stays where it is left
● Trackers - the perfect way to keep tabs on expensive equipment. Trackers can also help prevent theft with a Smart system which will alert you to any tampering or unauthorised movement
To find out more about how you can protect your construction site and equipment, call the Bulldog Security Products team on 01952 728171.