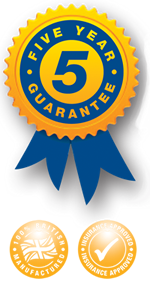 Do you know where your child is during the school holidays?
Date: 20/07/2022
School summer holidays are a great time for kids, although maybe not so much for parents! But do you know where YOUR children are during these long summer days?
Taking the simple precaution of fitting your child with a Bulldog TR20 tracker means you will know where they are at any given moment - a reassuring thought in the hustle and bustle of everyday life.
Unpredictable
We know parents can track their child through their iphone but, unfortunately, youngsters have a habit of leaving them in bags or piles of coats and head off without the phone anyway! Yes, it seems implausible as most kids permanently have their phone glued to their hand - but it happens!
The TR20 means you know where they are at all times which is extremely important, particularly if your child fails to check-in. It is:
● Small
● Light
● Waterproof
● Tough
● Resilient
It can be easily located within your child's clothing and will provide you with accurate GPS details via our smartphone app through the very latest technology, giving pin-point details to within 2.5m - critical information to enable a rescue mission quickly should it become necessary.
A tracker which thinks
Our tracker comes with a 'man down' feature and an SOS button which is activated if someone falls over. It gives the person time to recover and get up but if they can't, the tracker will automatically contact the preset emergency numbers to alert help.
We call our TR20 a security and safety buddy and it is quite simply the best one available today. But it isn't only proving effective in keeping children safe. The TR20 is the ideal option if you want to protect elderly or vulnerable relatives or friends.
These individuals may have dementia or Alzheimer's, and their movements are unpredictable. A tracker provides the reassurance of knowing where they are at all times. The tracker is also used effectively by those people who work in isolation and run the risk of illness or injury while doing their job.
In short, the TR20 can be used by people in any conceivable situation where speedy deployment of help may be needed.