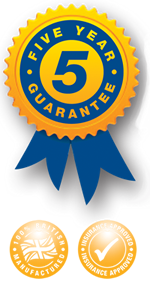 Dogs being stolen - track them and track yourself!
Date: 08/03/2021
Dogs are our faithful and trusted friends but over recent months they have become an increasingly desired commodity, which has seen a rise in the prices people are willing to pay and growth in criminal activity as thieves try to cash in on the demand.
Our dogs are part of the family and give us so much but the hike in prices being paid puts them in danger of being targeted by criminals, which is why we would like to raise awareness of the situation and tell you that something CAN be done to prevent it.
It seems like we are hearing on a daily basis of dogs being stolen or alerts being put out by police and local communities about suspicious activity and someone, individually or in gangs, targeting our dogs.
A national dilemma
It's a nationwide problem and one which has become worse over the lockdown's of the last year. We hear of thieves cruising areas looking to see which premises have dogs, property, streetlights, telegraph poles and the like being daubed with information to thieves about where dogs can be found, and even people out walking their dog being targeted as criminals try to take pets from their owners.
There is no doubt that this horrifying trend is big business and when people are prepared to pay over-inflated prices for a 'product', there is always some unscrupulous person willing to fill the need.
And it's not just pedigree dogs that are at risk. Puppies are of course the ideal target but dogs of any description and variety are eagerly sought, regardless of whether they are pedigree or not - just as long as they can produce puppies.
Police forces up and down the country are making arrests, and issuing warnings for dog owners to tighten up their security - with, unfortunately, many examples of this problem right here on our doorstep in Shropshire.
Do something about it
So what steps can you take to ensure the safety and security of your pet? And while you're about it, why not think about your own personal security as well?
Many people are aware of the benefits of tracking their vehicles but may not know that you can actually track yourself, a loved one or your pet! It's a great way of knowing where your dog is at all times because you just can't keep your eye on them 24/7, they have to go out into the garden or on a walk - times when they are most vulnerable. Many of our customers just pop the tracker in a pocket in the dog's posh coat or jumper or attach it to the back of their collar so it can't get near their mouth.
Our TR99 tracker is our most robust product - it might be small but it packs a punch or two! Features include SOS, Two Way, Man Down and 400-hours of battery life - oh and it's waterproof!
Whilst our TR20 is our lightest tracker one which is your total "safety buddy."
Maybe you keep your dogs in a secure kennel or even have their own extension to your home and you want your locks and doors to be secure - check out the TR21.
If the worst should happen and they are stolen from your property or grabbed from you while out and about, you and the police will be able to follow their journey and, hopefully, get them back.
The same goes for your personal safety. Trackers, which also include a personal alarm, will keep track of you with cutting edge technology and alert the appropriate people if you fall, are attacked or disappear - a Smart way of ensuring you remain safe and can be found if the situation arises.
Bulldog trackers have a solution for every situation - including pets, and we would be delighted to talk through the options with you.
We're not new to this business - you may have seen our Bulldog brand across the UK over the last 35 years - on a caravan, motorhome, shipping container or van?
Give us a call today on 01952 728171.