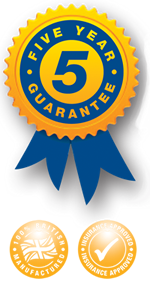 Don't make the same mistake as the last victim- hide those boxes!
Date: 20/12/2019
We've all read the stories on social media of how families are left devastated when thieves hit in the days after Christmas - but how do they know what new goodies you have inside the home?
Well, it's because homeowners helpfully tell them every year by putting out the empty boxes - Nintendo Switch, a 50 inch Samsung TV, a PS4, boxes from the new bike or even motorbike and gorgeous bags from the jewellers!
The burglars are rubbing their hands with glee as they plan their next move! You've told them what's inside and now they can watch when you are coming and going - when you are out perhaps they nip around the back and check where they can get in when they return to carry out the theft.
The patio doors are insecure; there's a window on the latch or they've even seen you put the key under the mat! If you had our new Bulldog Secure Alarm you'd be safe in the knowledge of knowing when someone was nipping around the back, checking out your recycling or having a peek in through the windows.
The alarm is a revolution in home security, a reliable, efficient and cost-effective way of ensuring the safety of your home and family.
The Bulldog Secure Alarm
We have developed our own bespoke alarm system which:
- Can be fitted by the homeowner in under one hour
- Is insurance-rated
- Eliminates installation fees
- Dispenses with costly service and rental contracts
- Has no need for emergency callout fees
- Has two-way wireless technology
- Links to smartphone app which informs you when and where the alarm was triggered
- Has wireless camera sensors which sends images of what triggered it
- Has no complicated programme or wiring

There's a simple four-step process to getting the Bulldog Secure Alarm fitted: The homeowner designs their own unique system, setting out exactly what they want with the help of a simple guide, the Bulldog team configures it, ensuring all parts are working properly before setting up smartphone access. The homeowner installs the alarm and, finally, we check all is in order through a full remote inspection.
We strongly recommend you take the time to consider the benefits of the alarm which can be used in conjunction with other products we supply in adding extra layers of security for your peace of mind.
They include a range of security lighting options which act as a powerful deterrent on the premise that prevention is better than cure, substantial locks for sheds and outbuildings because not all your valuable possessions are kept in the house, and tracking options to ensure you always know where your property is.
We can supply the answer whatever your security needs may be, so why not give us a call on 01952 728171 and find out how we can help keep you safe.