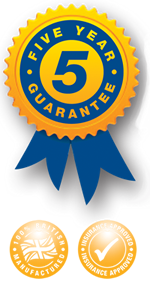 It's not all about size - this one may be small but it packs a lot of punches!
Date: 23/07/2021
Are you an avid mountain biker, walker, skier or maybe live alone with health issues? If so, you will want the reassurance of knowing that the alarm will be raised if something happens to you!
Sharing is caring and sharing your location with your loved ones could be the difference between life and death - because time matters!
The Bulldog TR99 tracker is a small device which can be slipped into your pocket and will notify pre-designated contacts through its innovative 'man down' feature if you fall or are taken ill.
Always in touch
The TR99 will sense a fall and after a predetermined period of time will call the preset numbers, providing full GPS coordinates of your location to those people you have chosen as contacts.
It is small, light, waterproof, shockproof and is a must-have item if you:
● Are walking in remote areas.
● Are involved in things like skiing, swimming, cycling, mountain biking - anything which means being out of contact and alone for any length of time.
● Have elderly or vulnerable loved ones who may be living alone.
● Are an isolated worker or someone who's job takes them into locations or situations of potential danger.
We are all at risk of tripping, falling or being targeted in an act of violence. Our TR99 tracker's SOS phone alert will raise the alarm if something happens, sharing your location in real time through the best available tracking service.
How does it work?
The TR99 offers three modes of communication and monitoring:
● Through our smartphone app or via the internet, providing location details and push notifications.
● The tracker will make and receive phone calls with the added feature of making an automatic call if you have a fall.
● It is equipped with a Short Message Service which provides alerts and key information and a tracker location with integrated Google Map links.
The TR99 tracker comes with a battery life of up to 400 hours which means it won't let you down, providing you with the confidence of knowing that it will spring into action and do exactly what it is meant to at the time when you need to rely on it the most.