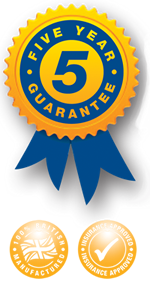 Staff spotlight - Simone Byrne
Date: 14/09/2017
With 30 years experience in the industry, Bulldog Security Products understands just how important it is to look after our clients - new ones and those who have been with us for a long time.
We are proud that our name is so well-known and respected both globally and here at home and the reputation we have has been built up over many years of trust, honesty and reliability.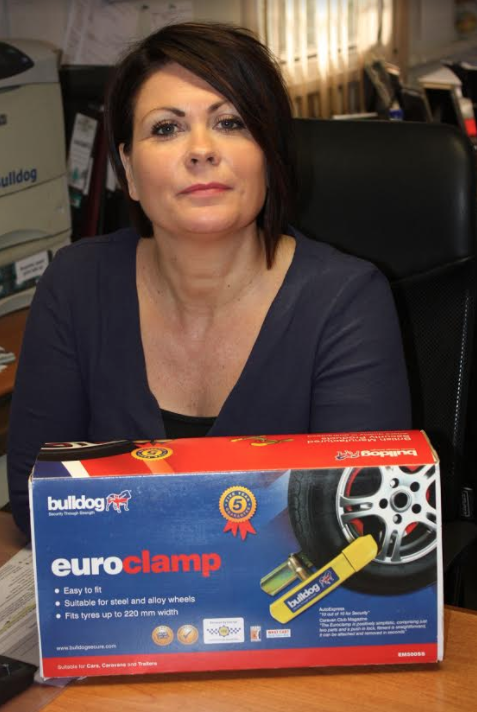 But for us to maintain our standing we have to acknowledge how important our workforce is and the contribution they make to the company. We are a family firm and pride ourselves on our staff retention, meaning we have all the right experts in place to help both the firm and clients as we move forward.
We would like to introduce our staff to you in a series of blogs and tell you a bit about the person you will be speaking to when you deal with Bulldog Security Products.
Today we present our sales and marketing guru Simone Byrne, a relative newcomer to the company but a vital cog in our production process. Here is her story:
"I joined Bulldog in 2014 and my role can be diverse at times. I can be account managing, visiting new and existing dealers and even helping out in the factory sometimes.
"Bulldog is a family-run business and I enjoy the hands-on approach of the job. Everyone chips in and this makes our working environment a very happy place to be.
"My life is all about balance now. My husband and I have five children between us so there is always something going on to keep us busy. I can be seen most evenings during the week at my favourite gym in Shrewsbury and running some mornings before work.
"My husband and I recently walked Snowdon. This was such a great experience that we are now planning our next trip up Scaffel Pike before the end of the year and Ben Nevis next spring. I love the outdoors and the freedom it brings. It all adds up to a great work-life balance for me at the moment.
"Personally, I can see the future of Bulldog only getting bigger and better. We have many long-term loyal customers who will always remain our priority. However, we are always looking for new opportunities to progress.
"Because we design and manufacture our products on site, plus with our products being so diverse, we are not tied down to one sector. We can literally go out there and supply our products to most industries - here, Europe and further afield.
"Our recent launch of our 5 Trackers is also an exciting project for Bulldog and I'm looking forward to getting really stuck into this and hoping to saturate the market. We have a tracker to suit every sector and with the reputation of Bulldog as it is, I can see no reason why this cannot be achieved."