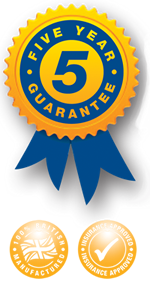 Trackers - the safe option for those you care for!
Date: 11/05/2021
Do you track your employees to protect their safety? Are your children venturing further out for exercise? Are you concerned about the welfare of elderly or vulnerable relatives or friends? Tracking is not about Big Brother watching you but more about caring!
Trackers are a great way of knowing where a person is if something happens to them - allowing you to respond quickly. They provide peace of mind and reassurance for you and those who are tracked.
Just think for a moment about how happier you would feel if you could provide this extra layer of security for someone in your care or you are responsible for. Bad things happen - it's a fact of life, but the security of a personal tracker means you will always be on hand to act should the need arise.
Protecting your workforce
There are many jobs where people:
● Work alone
● Need to make visits to the homes of people they may not know well
● Spend time in lonely, rural locations
● Are required to visit urban areas which carry a heightened risk to personal safety - particularly at night
These are all prime examples of when and where a tracker is of great benefit - occasions where employees may be in danger of attack or at risk of having an accident which may otherwise not be known until it could be too late.
A tracker means always being aware of where your employee is and the alarm can be raised by them or you if something goes wrong.
Keep it in the family
The chances are your children are starting to spread their wings with the lifting of restrictions, meaning getting out and about more and being susceptible to the increased dangers that brings. A tracker allows you to know where they are at all times - and, as parents ourselves, we know just how important that is when your child fails to check-in!
You may have elderly or vulnerable relatives or friends, they may have dementia or Alzheimer's, and their movements are unpredictable. A tracker provides the reassurance of knowing their whereabouts - your eyes and ears to safeguard their ongoing safety.
Our TR20 is the smallest and lightest - but don't judge its effectiveness on that! And for those who always need the toughest phone protector then this is the tracker for you - the rugged, tough one - TR99!
Simple but effective
A Bulldog tracker is a simple device with a 'man down' feature and an SOS button which is activated if someone falls over. It gives the person time to get up but if they can't, the tracker will automatically contact the preset emergency numbers to alert help.
The tracker is cost-effective, easy to carry and its GPS location can be followed on your mobile phone or through an online tracking portal. It really is that easy!
And you can keep watch from the palm of your hand with our simple app.
For more information on Bulldog tracking solutions, call the team on 01952 728171.