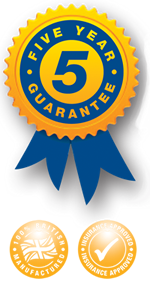 Vehicle theft alert means it is time to step-up security
Date: 18/02/2022
Recent reports in the local press about an increase in the number of Land Rover Defender thefts and attempted thefts from farms across Shropshire are a timely reminder to owners of the need to step-up their vehicle security.
The alert was issued by Graham Donaldson, the rural and business crime officer at West Mercia Police, who said farmers were being visited by police and advised on the steps they could take to minimise the risk of becoming a victim of theft.
All the targeted vehicles were registered in the early 2000s and while the article focussed on Land Rover Defenders, we thought it would be a good time to highlight the dangers of vehicle theft in general from farms, often isolated locations which make them particularly attractive to thieves.
A costly investment
Vehicles and machinery are expensive items and there are a number of different types needed on farms, including tractors, trailers, plant equipment, quad bikes, all-terrain vehicles, lorries for transporting livestock and equipment, and a variety of complementary machinery such as bailers, ploughs, harrows, water bowsers, seeders and spreaders.
It all adds up to a major investment and that's without taking into account the family car or cars, motorbikes and anything else of value that you can think of.
Lock it up
Where possible all your vehicles and equipment should be kept in a secure building and not left around the farm where they can be easily stolen. In cases where equipment has to be left outside try to anchor it to an immovable object, remove all keys from vehicles and ensure they are always locked.
Leave vehicles in a lighted area, consider installing security lighting, alarms and CCTV for additional assurance and make sure all your vehicles and equipment are tracked. Steering wheel locks and wheel clamps are excellent cost-effective additions to your security and can be fitted easily.
Security posts are another simple option which can be installed in front of barn or other out-building doors and can also be used to 'wedge' vehicles and equipment into place making it difficult for the thief to steal.
That's what it is all about, really. Look at your security and come up with a plan which makes life as hard as possible for the criminal - to the point where they will hopefully give up on the attempt and move on to potentially easier targets.
There are a range of security options at your disposal and if you're looking for advice on what best suits your requirements, give our team a call on 01952 728171.