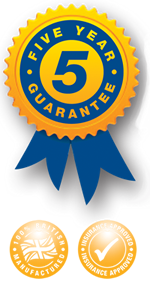 WhatThreeWords and a Bulldog tracker - a match made in heaven!
Date: 10/01/2020
Ensuring personal safety while out and about has to be your top priority and it must be a good thing if there is something you can rely on to help you do just that - even better if there are two things, meaning added protection just in case the unthinkable happens!
WhatThreeWords is an app which is easily downloaded to your phone and gives a unique grid reference of exactly where you are anywhere in the world. Imagine the reassurance that gives to anyone wanting to find you should you get lost, injured or completely disorientated through illness. Double that reassurance and security with a Bulldog tracker and it's truly a match made in heaven!
It's always a good idea to know exactly where you are and if you are caring for or are worried about vulnerable family, friends or work colleagues then this knowledge becomes imperative should the alarm be raised and you need to be found or get to them in a hurry.
Ten lonely situations worth monitoring:
● Care workers out and about in a rural location or late at night in a potentially dangerous environment.
● Farmers.
● People living alone.
● Someone suffering from mental health issues, dementia, Alzheimer's Disease, or other medical condition which could make them vulnerable if they go missing.
● Hiking.
● Skiing.
● Mountain biking.
● Scuba diving.
● Cycling.
● Sailing.
WhatThreeWords
WhatThreeWords is a simple way to reveal a location. Each three-metre square area in the world is given a location which will never change. It is assigned a unique three-word address which immediately notifies interested parties of the location via a phone app.
The aim is for its use to become a world-wide standard for passing on a location to emergency services searching for a victim or people to reach a desired destination without getting lost.
It proved its worth in Shropshire before Christmas when three teenagers aged between 14 and 16 got lost on a pitch-black Wrekin and sent out a call for help. Police officers involved in the search gave instructions to download the app to a mobile phone and within seconds the officers were directed to where the teenagers were.
The WhatThreeWords app and the Bulldog tracker are the perfect combo. The tracker can be monitored by phone or by accessing an online portal and will always tell you where you are or where a loved one can be found in the event of illness, injury or getting lost.
It alerts you to someone having fallen, their location and condition, has an SOS button and will contact three emergency numbers to raise the alarm. Many people think about tracking their cars and other property but may not consider a tracker for people. By using a tracker, vulnerable people can be found much more quickly - it's something to think about!