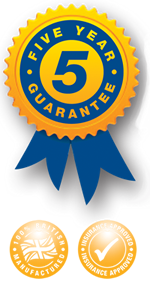 Will staycations become the new norm?
Date: 12/06/2020
What does the future hold for holidaying abroad? As restrictions continue to be eased the thoughts of many people will be turning to where and when they will be able to holiday safely.
The Government decision that people must self-isolate for two weeks after a holiday abroad means effectively turning a two-week annual vacation into four! This decision is of course common sense in the current climate as the very last thing we want is a second, more potentially devastating spike in Covid-19 cases.
Is holidaying in the UK really so bad?
People still need their breaks and it's clear that more and more people will be viewing staying in this country as a more logical option - certainly in the short and medium term until we can finally see the threat of this awful virus eliminated or minimised to an acceptable level.
We love our holidays abroad. The sun is a massive draw and something which can almost be guaranteed in foreign climes, while you pay your money and take your chance when it comes to holidaying at home. But is the thought of taking your annual break in the UK really so bad?
The UK has an excellent tourist industry which caters for holiday requirements to suit all tastes - and it's certainly more readily accessible than travelling abroad. Overseas holidays are likely to come with restrictions for some time, they are probably going to be more expensive as more countries begin to open borders and then there's the self-isolation issue when you return.
Deserving of support
Another major factor in all this is the need to back British, support our hotels, holiday parks, towns, shops and beaches as they come out of lockdown. All these holiday industries, not to mention the general economy of the country, needs and deserves our full support as we endeavour to get back on our feet.
The Shropshire Star carried a huge feature on how the leisure and tourism industry is in need of our support to start spending money again in order to keep these so important areas of our economy operating.
It's something we wholeheartedly agree with and hope you do too. Staycations can provide everything you need for a perfect holiday, so let's support our British holiday industry and take our vacation in the UK.
If you are looking for the perfect caravan or motorhome to go on holiday in then have a look for a Bulldog affiliated dealer near you using our dealer search.
You will be able to purchase your security products at the same time as your new caravan or motorhome but if you want to see what id available before you go to the dealer then you can have a look here.