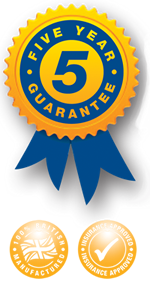 Bulldog combat rural theft of oil and diesel
Article Date: 22/04/2010
Bulldog combat rural theft of oil and diesel
With the ever increasing cost of crude oil, thieves are now actively targeting fuel tanks at farms, transport depots and domestic properties. These tanks can contain many hundreds of pounds of oil and diesel and it is therefore worth taking precautions to protect it.
The Bulldog FTP10 Fuel Lock is the ideal first line of defence, a 3mm mild steel case fits over the gate valve, a 25mm diameter lock bolt that can not be bolt cropped locks it into place. Finished in bright red powder coating the lock is highly visible and easy to fit.
Fits 1" parallel gate valves.