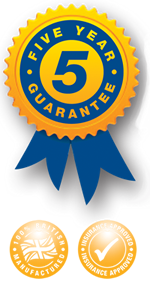 Bulldog Locking Wheel Bolts more than adequate
Article Date: 26/08/2011
Following a product recall by a leading British Caravan Manufacturer because of a number of reports of detached wheels, Bulldog are happy to advise that their range of locking wheel bolts are more than adequate to cope with the increased torque setting of 118lb/ft required to secure the wheels on that particular make of caravan.
Bulldog recommend that all wheel bolts should be tightened to the manufacturers recommended torque setting and that a torque wrench is used. Under no circumstances should an air gun be used.
Further information about the Bulldog Locking Wheel Bolts can be found under Caravan - wheel lock bolts on the pages of our website.