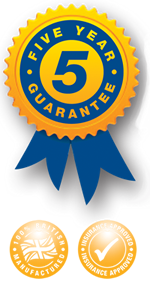 Bulldogs New GT15 Wheel Clamp
Article Date: 12/06/2009
Bulldog GT15 Wheel Clamp
We are pleased to announce the launch of the new GT15 Wheel Clamp suitable for use on caravans with alloy wheels.
The GT15 has been designed to be strong, easily handled and fitted without the use of tools.
Manufactured using state of the art CNC fabrication equipment, the GT15 features just 2 parts and incorporates a unique locking mechanism that allows it to be fitted through the alloy wheel and secured in place in less than 15 seconds.
• Fast to Fit - no tools needed
• Strong and Secure
• Locks through the wheel for extra protection
• Easy to handle and fit