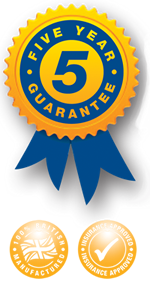 Alert over 'big problem' of rural crime
Date: 16/11/2022
The National Farmers' Union has highlighted the 'big problem' of rural crime and urged farmers to step up their security.
In an address to farmers, NFU Shropshire adviser Edward Garratt said farms in Shropshire should not be seen as a soft target and warned that darker winter nights and rising prices of heating oil, diesel, agricultural machinery and fertiliser were adding to the problem.
In the spotlight
The story was carried in the Shropshire Star and is yet another example of just how vulnerable our rural communities are - particularly farms with their high cost vehicles, tools and livestock.
Mr Garratt said: "Rural crime is a 'big' problem for Shropshire farmers, some of whom have been victims of arson, vandalism and burglary but also everything from vehicle and livestock theft right through to hare coursing and fly-tipping. Our farms should not be seen as a soft target for criminals."
Rural crime costs millions of pounds every year and insurer NFU Mutual says claims for thefts reveal farm vehicles, including tractors, quad bikes, all-terrain vehicles (ATVs) pick-up trucks, and Land Rover Defenders, are all prime targets for rural thieves.
It's strangely ironic that the very qualities that attract us to living in the countryside, including fewer people in quiet isolated areas, are also the very conditions that criminals thrive on. They can move around the peaceful country lanes often totally unobserved scouting out their next potential target.
The situation is made even worse at this time of year as darker nights and poor weather mean most of us are less likely to venture outside, giving thieves almost free reign.
Toughening up security
It's important to protect your property and do whatever you can to make things more difficult for thieves. Measures you can take include:
● Always keep equipment locked and housed in secure buildings
● Install CCTV and security lighting
● Ensure walls and gates around your property are robust and well maintained
● Fit trackers to all agricultural equipment and all-terrain vehicles
● Carry out regular security checks
● Lock gates into your property
● Fit fuel tank locks
● Join a local farm watch or WhatsApp group
It's impossible to stop criminals driving around our countryside eyeing up potential targets, but it is possible to make your property and possessions as safe and secure as you can.