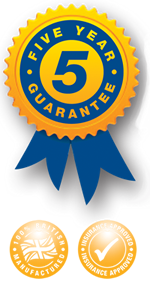 And then there were five! Alex joins the Bulldog BMX Racing team
Date: 20/04/2022
The BMX racing season is about to click into top gear and I am proud to reveal the news that we have added a fifth rider to our talented pool of talent which makes up the Bulldog BMX Racing team.
It was always our plan to expand our involvement in the sport this year and you will already know that our successful 2021 team of Eddie and Archie Smallman and Sophie Kynaston were joined earlier this year with the signing of Aaron Corfield.
Today I can reveal that a fifth rider has joined our ranks and we are delighted to welcome Alex Hemmings, aged 12, to the team. Alex races Cruiser alongside Archie and both know each other well as pupils of Lawley Primary School.
Incredible achievement
It's quite a team, believe me! A measure of which can be gauged by the fact that all four of the younger riders have qualified for this year's World Championships to be held in Nantes, France, in July.
Aaron will be cheering them along from home as he concentrates on his GCSE exams.
We wish Alex, Sophie, Eddie and Archie all the best as they take their places on the sport's world stage! We can't wait for the championships to start and follow their success!
Continuing our involvement with BMX racing and sponsoring our own team was never in doubt this season - it's a family-friendly sport which produces thrilling action by riders whose families enjoy the great atmosphere of racing weekends where lasting friendships are made and retained, despite the cut and thrust of on-track competition.
We're right on track!
It's also a great sport to be involved in from a sponsorship point of view with literally thousands of people attending events up and down the country during the course of the season.
It's a win-win situation for Bulldog and also affords us the opportunity to support a team of young people committed to doing something really positive and constructive with their time - as well as being excellent ambassadors for the sport and our company.
The team performed exceptionally well last year with Eddie, Archie and Sophie taking part in every round of the British BMX Series and we are looking forward to building on those achievements in 2022.
The team have arrived back safe from racing in Rounds 3 and 4 of the British BMX Series in Kent last weekend and are now looking forward to racing Rounds 5 and 6 in Cumbernauld in Scotland in May.
Healing vibes to Aaron who took a bad tumble during training on Friday which saw him take a visit to A&E and left him trackside for the weekend.