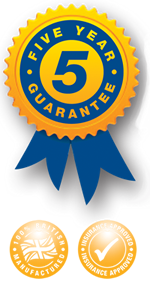 Another big year beckons for staycations as caravan sites across the UK prepare to open
Date: 04/03/2022
Caravan, motorhome and camping sites are preparing to open with all indications pointing to another boom for the staycation this year.
Many holidayed in the UK last year with the uncertainties surrounding Covid and travelling abroad and the signs are that staycations will again be the holiday of choice in 2022 as people either remain apprehensive about foreign travel or enjoyed the rediscovery of what a domestic holiday can bring and simply want more!
And why not? It's sometimes easy to lose sight of the wonderful holiday locations our country has to offer and we are thrilled to think that people are continuing to appreciate what we have available in the UK.
Showing the way
The recent NEC Camping, Caravan & Motorhome Show reinforced this view by selling out - which has to be good news for the industry. It's also the case that as more caravans and motorhomes come off the production line we too have seen a spike in orders.
As people sell their old caravans and motorhomes to make way for new ones, the new owners need to invest in the all-important security to keep their pride and joy safe. Security is also on the minds of those taking their caravans out of storage and preparing them for hitting the road.
Here's our checklist
Help to make your break a memorable one for all the right reasons by carrying a wheelclamp or steering wheel lock for the motorhome or caravan and your hitchlock to stop your tourer being driven away.
Another valuable addition to our catalogue of crime deterrents is the Bulldog Secure Alarm - our very own creation which is proving highly effective in protecting homes, caravans and motorhomes.
And don't forget to tick off the Bulldog tracker on your list. An additional one on your vehicle, caravan or motorhome for added security and personal ones for your children, vulnerable adults or personal possessions - providing the peace of mind which will help you enjoy your holiday.
It's also a good time to remind you about protecting your caravan if it's parked on your drive at home. A simple but effective security post placed in front of your caravan will prevent thieves making off with it.
It's always great to feel we are heading into the holiday season and being able to hit the road for that well-earned break. As always, take our best wishes with you and our products which will help you remain safe and secure.