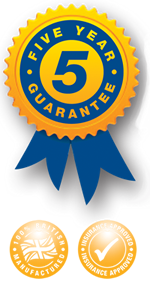 Bulldog BMX Racing team prepares to get back on track!
Date: 27/05/2021
Riders ready, watch the gate! And they're off!
BMX racing is back with a vengeance after a season lost to Covid - and we can't wait for the action to start so we can get behind our Bulldog BMX Racing team. It promises to be a great year!
The Bulldog BMX Racing team of BMX riders was officially launched ahead of the 2020 season but the riders sadly only completed two rounds of the British BMX Series in Manchester before the pandemic hit. It was a major disappointment for our team . . . and for us in our first venture into BMX sponsorship!
Team changes
Two of our original riders, Billy and Frank, have swapped their BMX race bikes for MX bikes for this season but we will be keeping in touch with them and following their progress with a great deal of interest. We wish them well!
Riders Eddie and Archie Smallman are gearing up for the new season and preparing to welcome some new riders to the team so they don't get lonely in our gazebo.
Eddie suffered a broken tibia during lockdown so we are hoping he will take it easy, but judging by the time he spends on his back wheel - the wheelie which went wrong and caused the injury hasn't deterred him too much!
Eddie even qualified for the World BMX Championships in 2020 in Houston, over in the States, but we know what happened to 2020 plans! He has just heard that the 2019 qualification stands so he is off to the Worlds Champs in Holland in August and taking Bully the mascot with him!
Younger brother Archie is eagerly awaiting news from British Cycling to find out if he can ride as due to his age he is considered an unranked rider. Watch this space!
This year the season will hopefully see them ride the national British BMX Series races at Scotland, Kent and Gosport before the British Championships in Leicester. There's fewer races on the calendar due to the delay of the season starting because of the pandemic but the riders are ready to race and be reunited with their friends from across the UK.
So why do we sponsor a team?
Our own MD Ian dons the very cool B73 designed race jersey when he hits the hills in Wales and loves hearing about the team's success. He is passionate about supporting and promoting sporting endeavour whenever he can.
Community clubs and organisations have never needed support from businesses such as ours more than now. Ian loves anything with wheels and some of you may remember the Bulldog rally from many years ago! Yes that was us, too!
Our BMX riders and many of their friends spend weekend after weekend in their caravans and motorhomes across the UK and Europe so we want to make sure they are educated about security so they don't get targeted by thieves. We know how precious (and expensive!) those race bikes are.
The youngsters love their jerseys and wear our logo with pride - we can't ask for much more than that, other than helping their folks with setting up the steering wheel lock and the wheel clamp of course!
Our riders often use our trackers too so when they are in rural locations or the youngsters are playing with their friends on a campsite or trackside, their parents can find them!
The team is also benefiting from our new bike chain lock system and wall mounted bicycle hook which is helping to keep bikes secure at home.
We hope the Bulldog BMX Racing team have lots of fun this season and stay safe.