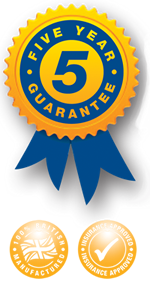 Don't be the next victim of carjacking - get tracked
Date: 26/02/2019
Carjacking is an increasing problem and while it's more prevalent in the cities it is something that can happen anytime, anywhere - so get your vehicle tracked.
While we don't want to scare people unnecessarily, we feel it is also important to warn you of the dangers that can be faced when your vehicle is taken. It's bad enough when your car is stolen but it is even more traumatic and distressing if you or someone else is in it at the time!
Car crime in general is on the increase with vehicles easy targets and bringing easy money to thieves and those involved with selling them on after the initial theft. Did you know West Midlands Police made nearly 600 arrests in a matter of weeks during a car crime crackdown late last year?
There were five carjackings reported in Birmingham in one week alone in October and the 590 arrests in the West Midlands before Christmas followed a concerted campaign by police following what the crime commissioner called an epidemic.
But it's not just about the car. Think what's inside, children, valuables, work laptops, important documents and other equipment.
A car was stolen in Bradford in early January with a four-year-old child inside and there have been other similar instances around the country over the past year, including in Birmingham last July when a four-week-old baby was taken in a carjacking. One can only imagine the devastating effect this has on the families of those children involved.
Vehicles are often stolen to order with either the whole car or its individual parts ending up being shipped abroad - Eastern Europe and North Africa are favoured destinations.
More people are viewing trackers as a vital must-have for their vehicle and they do so much more than simply track. The BulldogOne is a case in point, a simple device with anti-theft features which alerts you to unauthorised use and allows you to remotely cut the engine within seconds from a smartphone app.
You can also track other items you might normally carry around in your car and think about installing a sturdy, security box for putting valuables, papers and so on in as an extra safeguard against theft.
We would always advise not to leave valuable items in the car when it is unattended and don't leave your car with the engine running - something people still do when popping into the shop, dropping items off or picking them up or de-icing the car during winter weather.
It only takes a minute to be caught with your guard down and someone to make off with your car. Be alert at all times, aware of your surroundings and take simple steps to ensure security and safety.