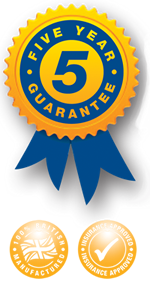 Extra home security this Christmas - remember, thieves don't do lockdown or take a festive break!
Date: 20/11/2020
Christmas is just around the corner, a time which puts an extra glint in the eye of thieves at the prospect of all those presents lying around homes just waiting to be stolen!
Home security is vitally important at any time of year but the risks of being targeted by criminals are heightened around Christmas and remember, thieves don't take a festive break or bother with the restrictions of lockdown!
Be vigilant and take time to think about how you can tighten up your home security with the help of Bulldog's tried and tested products to ensure you avoid the heartache and expense of becoming a victim of theft and that thieves remain empty handed.
Worth protecting - everyone at Bulldog Security Products in Shropshire thinks so!
Areas on your security to do list include:
● Home
● Garage
● Shed
● Workshop
● Vehicles
A home alarm is still the most effective way of protecting your family and possessions - and we have one of the very best!
The Bulldog Secure Alarm can be fitted quickly and easily, sends alerts straight to your phone and takes pictures automatically when the alarm goes off. It can be accessed remotely, will tell you where in the home the alarm was triggered, is pet friendly and has police interaction.

Other positive steps you can take to complement this comprehensive security asset include CCTV and Security lighting - a package of options which are simple, effective and an excellent deterrent against home invasion.
Having tightened up home security, don't forget garages, sheds and workshops, all of which house important possessions with a cumulative cost that may well surprise you. Once again Bulldog comes through with a range of Chains and padlocks, Garage/roller shutter door locks and Shed and workshop door locks all designed to provide maximum protection.
Cars, quad bikes and motorcycles are more expensive items which need your attention. Make sure all your vehicles are tracked. This will alert you to any tampering, let you know where your vehicle is at all times and aid in its recovery if stolen.
Christmas may look a little different this year but one thing remains the same - thieves will still be looking for the opportunity to deprive you of your prized possessions. Don't make it a merry Christmas for them!
For more information, telephone the Bulldog team on 01952 728171.