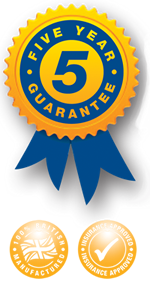 Give yourself a sporting chance
Date: 06/03/2020
Outdoor sports are fun, exciting and exhilarating - but they can be very dangerous so come with a health warning. Rugged terrains and difficult conditions could leave you vulnerable, that's why it's a good idea to carry a tracker that's just as tough.
It's a simple precaution and one which might just save your life. Our TR99 is a personal tracker, it's easy to carry, lightweight, extremely robust, just the thing to add to your checklist before you head out on your adventures.
Being waterproof makes the TR99 ideal for outdoor sports such as mountain biking, sailing, hiking, jet skiing, kayaking, rock climbing, fell running, orienteering, skiing, caving, shooting, windsurfing, horse riding, fishing and cycling.
Quick response
All these outdoor pursuits can lead to you being stuck in the middle of nowhere and if something does go wrong then a speedy response to an easily identifiable location becomes imperative. The TR99:
● Provides a view of the live tracker location
● Has a man-down call feature which will alert someone to a fall
● Is equipped with a built-in SOS call button which will summon help immediately
● Is waterproof, enabling it to work in the harshest of conditions
● Has geo-fence alerts which issue a notification if the tracker moves in or out of a designated area
● Provides two-way calling with SOS alerts and SMS notification
● Is shockproof
The TR99 is something which can be slipped into your pocket or clipped onto your bag or clothing. It provides the reassurance of your location being shared in real time via a high quality tracking service.
It's a bit like taking a pal away with you to make sure you're safe at all times. If you are caught out you know it won't let you down. The SOS phone alert will leap into action by calling preset numbers, highlighting your complete GPS coordinates, allowing any rescue party to be drawn directly to your position.
The TR99 isn't restricted in the terms of the number of people who can access the information - so if something should happen there is always someone who should be alerted. It has a battery life of up to 400 hours and can be recharged through a standard USB lead or wireless charging pad. The TR99 also has an integrated Google Map link while a European multi-network SIM card means you will always be online and safe wherever you happen to be.