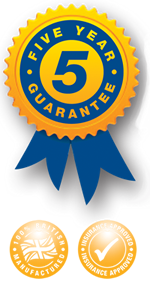 Keeping the kids occupied this summer...on a budget!
Date: 17/07/2023
It's an exciting time of year for the kids but, the summer holidays can be stressful for parents. Buddy up to split childcare with friends or family members. While they have fun you can catch up on some chores, work or even connect with other parents.
We have listed our Top 10 budget conscious activities to enjoy during the summer holidays
1 Craft Day = Games Day Grab a supply of stationery from your local discount store. Games such as Hoopla, Pin the Tail on the Donkey and Snakes & Ladders can all be easily made at home.
2 Walks with purpose. Give them a map to plot the route you are taking. Collect shells and stones to create an art piece. Seek different bugs, plants or trees.
3 Local community freebies Make use of your local library. You can get more than just books. They will regularly hold events including movies and music. Check out your local community centre and council website and social media for free activities to sign up to including breakfast clubs & organised activities such as swimming sessions and days out.
4 Home & Life Skills Once a week plan a skills day. Involve the kids in the process from the beginning. Plan a picnic or family meal. Let them find or create a recipe that you have ingredients for. They can read from the recipe books step by step, help them to work through the instructions. The same can be applied to other helpful life skills such as shopping, mending, gardening or paying a bill. Learning can be both fun and beneficial to your children.

5 Build a Den Create with blankets and sheets inside or out. Once up, give them their earlier prepared picnic and a torch and you won't see them for hours.
6 Treasure hunt Make a treasure map with clues to find some treasure you have hidden around the home and garden. It doesn't have to be expensive any treasure will be exciting when it is found. Alternatively, look online for local Geocaching maps.
7 Street Sports Day If you have a playing field nearby get the neighbours involved and host your own street sports day. Using everyday items, you can spend the afternoon cheering the kids on in a relay, sack and egg & spoon race.
8 Showtime Ask the kids to put on a play or a magic show using clothes and props from around the house. They can design posters to advertise the event and you can film it for those unable to attend and future memories.
9 Summer Diary Encourage your little ones to keep a Summer Diary/Scrapbook. They can take photos of special days and write about them. It will become a lovely memory book for them in the future.
10
And.... Chill With all of the above planned, you will also need some down time. Remember it's ok to have days where you just chill. Watch a film, read a book and take it easy.

Peace of mind for you... A safety "buddy" for your child
The TR20 is Bulldog's smallest, lightest GPS Tracker. Widely used by those looking to keep family safe it's small enough to place in a bag, pocket or around the neck and features a whole host of functions.
✔️ Built in 'SOS' button to summons help in an emergency
✔️ Battery life of up to 180 hours in standby mode
✔️ '2 Way' calling to pre-programmed numbers in a single press
✔️ 'Listen in' function to monitor the local environment
✔️ Receive an alert if they leave the designated area with 'Geo-fences'
✔️ Proactive 'man down' calling should anything happen to the user
✔️ Compact design (77 x 47 x 20 mm)
✔️ Lightweight (76g)
✔️ IP65 water resistant
The FIRST 20 customers will get their TR20 Tracker completely free saving over £166

Simply use this link to claim your FREE TR20
The only cost you pay is the subscription fee
Subscription costs start at £9.62 per month. A Minimum 12-month subscription is required paid in advance