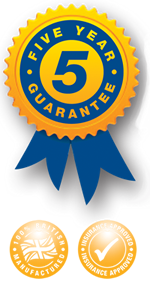 King of the Castle
Date: 18/04/2023
Our homes are our castles....
We take pride in them, use them to spend time with loved ones, and it's where we should all feel safe.

Did you know......?
🏰 Windsor Castle is the oldest and largest inhabited castle in the world, the home of British kings and queens for almost 1,000 years.
🏰 Windsor Castle has over 1,000 rooms and more than 300 fireplaces
🏰 The Smallest Castle in the UK is Molly's Lodge, a Grade II Listed castle that sits on a 0.61-acre plot of land near the village of Long Compton in Warwickshire
🏰 The Tower of London is actually a Castle...The most secure Castle in the land!
🏰 Castle Drogo is the last castle to have been built in Britain, between 1911 and 1931
🏰 There are 3 Royal 'castles' Buckingham Palace, Windsor Castle and The Palace of Holyroodhouse
🏰 Buckingham Palace has cinema, swimming pool, post office, police station, clinic and an in-house ATM...Convenient for when you want to take out money to look at pictures of yourself!
Just like every other castle we need to have defences in place to prevent attacks.

Storming your Castle
🏰 817 houses are burgled in the UK each day
🏰 An average burglary takes less than 10 minutes
🏰 The average cost of a residential burglary in the UK at £3,030
🏰 3.9m people have had their homes broken into multiple times
🏰 Semi-detached houses are the most common property type targeted by burglars
🏰 Only 32% of British households have a burglar alarm
🏰 77% of people with at least a basic home security system are not burgled.
Looting... What do they really want?
👑 Purse/Wallet/Money/Cards/House keys/Documents
👑 Jewellery/Watches/Mobile phones
👑 Computer/Electrical goods/Camera
👑 Household items/ Sports equipment/Bicycle
👑 Vehicle/Vehicle Parts/Car keys
👑 Handbag/briefcase/Shopping bag
👑 Tools/Work Materials/Garden furniture

Defending your castle
We have all worked too hard to create a safe haven for ourselves and our families to have any part of it stolen away by a thief. A small investment in home security can allow you to sleep more soundly, help to prevent break-ins and maybe even reduce your home insurance premium.
Now our new King is getting settled into his castle...
Let's look at how to protect ours
Burglars tend to avoid houses with visible security systems like home alarms or CCTV and secure doors and windows. Start with simple steps like getting into the habit of locking your door especially when you are at home or in the garden. 70% of burglars enter a property through an unlocked door and 50% of burglaries occur whilst someone is actually at home. Consider fitting a letterbox cage to avoid anyone 'fishing' for keys through your letterbox.
Outdoor security lighting is vital for protecting your castle during hours of darkness. 60% of all burglaries take place between 6pm and 6am and lighting up outside your home can act as an excellent deterrent against would be burglars.

Burglars are opportunistic. 47% of burglaries happen on a spur of the moment so, make sure your castle doesn't look like easy pickings for them. One of the biggest downfalls is having your possessions on show. It's very tempting for a would-be intruder who may like what they see too much to pass it by. Think about where you place your belongings within the home and use window dressings that obscure the view from outside. Dispose of packaging of new items such as TVs directly at your local recycling plant rather than leaving it on show next to your bin.

Multiple layers of defence (because a moat or catapult might not be an option!)
🏰 Install a home security system for peace of mind when you are at home or away
🏰 Use your Security lighting to illuminate dark areas around the outside of your castle and take away any potential hiding places for crooks
🏰 Check your locks and make sure they are in good working order. Pay special attention to Garage locks, Sheds locks and any security measures you have on outbuildings.
🏰 Windows and doors which are not used regularly should also be checked on a regular basis.
🏰 Join local community groups, either in person or on social media. It will keep you up to date with local news and make you aware of anything suspicious happening in your area.
🏰 Avoid showboating. High value possessions in plain site are more likely to be taken. Look through your windows to see what a burglar can see. Consider changing your layout or invest in suitable window coverings
🏰 Consider using security boxes or good hiding places within the home for any items of value
🏰 Add gravel to your driveway and path, the perimeter of the house and under windows. Gravel makes a great crunching noise that can alert you to an intruder approaching your property.
Did you know......?
Fun Facts about King Charles III
👑 Was the longest waiting heir apparent to the throne in British history
👑 The oldest British monarch ever to be crowned.
👑 Was the first baby of the 20th century born in Buckingham Palace (14th November 1948)
👑 The first heir to the throne to attend primary school
👑 The first heir to earn a university degree.
👑 Served in the Royal Navy from 1971 to 1976
👑 Plays three instruments cello, piano and trumpet
👑 Founded nearly 20 charities and is patron of more than 400
👑 Has a frog named after him. An endangered species of Ecuadorian tree frog was announced as the Hyloscirtus princecharlesi, or the Prince Charles stream tree frog
👑 Is considered one of the UK's most successful living artists, his paintings have sold for more than $2 million
👑 Runs his Aston Martin (a 21st birthday gift from his mum) on bio-fuel made from surplus English wine. His Jaguars, Audis and Range Rovers run on used cooking oil.
👑 Has a really long royal name. His full official title before King was:

His Royal Highness Prince Charles Philip Arthur George, Prince of Wales, KG, KT, GCB, OM, AK, QSO, PC, ADC, Earl of Chester, Duke of Cornwall, Duke of Rothesay, Earl of Carrick, Baron of Renfrew, Lord of the Isles and Prince and Great Steward of Scotland.

Did you know......?
Fun Royal Facts
👑 The Queen's coronation in June 1953 was the first major royal event to be fully broadcast on TV.
👑 Queen Elizabeth II was the longest reigning British Monarch. With an impressive 70 years and 214 days. Her rule spanned 15 British prime ministers and 14 American presidents!
👑 Queen Elizabeth II was the second-longest-reigning monarch of all time after French King Louis XIV who served as monarch for more than 72 years after taking the throne at age four
👑 The Queen invented a new dog breed - The Dorgi, a Dachshund Corgi cross
👑 Kings and Queens have two birthdays. If a monarch doesn't have a summer birthday, then they will have a second one in June for the Trooping the Colour parade. This tradition was first introduced in 1700's with King George II and will continue with King Charles III in November and June
👑 The Royal Family are not allowed to sign autographs in case somebody tries to forge their signature.
👑 In the UK, the monarch does not need a passport to travel overseas because passports are issued in his or her name. The same rules apply for driver licences
You can view the full Bulldog range on our dedicated websites
Security Products www.bulldogsecure.com
Home Alarm Systems www.bulldogsecurealarm.com
GPS Trackers www.bulldogtracking.co.uk