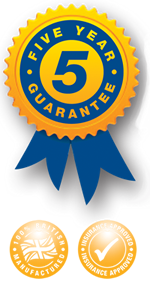 On Track for Personal Safety With The TR20
Date: 10/07/2019
There is nothing more important than personal safety - that's why many people are taking out the added reassurance of a tracker which will highlight the location and condition of the person carrying it at all times.
It's ideal in providing added peace of mind if you have a vulnerable relative or friend, meaning you can quite literally keep track of where they are and what they are doing. But it's actually an extremely valuable aid to ANYONE in this increasingly violent world we live, allowing wellbeing and location to be monitored easily and necessary action taken should the need arise.
When it comes to personal safety you should only settle for the best. Why take the risk when there is the TR20 tracker? It's a tried and tested lightweight, waterproof, tracking device which does everything required of it.
Recent TV and radio broadcasts and newspaper coverage have been full of attacks on the person. It's a tough world out there and while we don't want to frighten - statistics still show the risk of attack is pretty low - the risks are still there and we feel obliged to warn about the hazards and advise on awareness and protection.
So what are the advantages of a top-of-the range tracker like the TR20?
● The man down alarm allows a loved to know when something is wrong with an elderly relative or one suffering from a debilitating illness, but can act as an additional layer of security for anyone. The SOS button alerts whoever needs to know and provides the location so appropriate action can be taken.
● The tracker will track every step or mile in real time, meaning you'll always know where it is.
● It's easy and light to carry and can be attached to a belt or a lanyard with little to no inconvenience.
● There is no limit on the number of people who can access the tracker information via the app - meaning if one observer misses the alert for whatever reason, another is almost certain to pick it up.
● The tracker is fitted with two-way calling thanks to a built-in microphone and speaker.
At a time when technology is evolving at an incredible pace, it's reassuring to know that trackers are now a regular feature in the ongoing battle to ensure personal safety remains top priority.
More people are turning to trackers to safeguard themselves, their loved ones and their possessions - it's a small price to pay to ensure the people and things you most care about can be safe and secure.
For more about the TR20, call our team on 01952 728171.