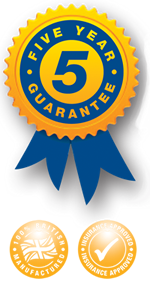 Protect your precious dog as thieves target our region
Date: 03/09/2020
The horrific trend of puppies and dogs being stolen is increasing as thieves try to cash in on the over inflated prices people are prepared to pay for them.
It's a national problem and our local rural communities haven't escaped - which is why we all need to take steps to ensure our dogs are kept safe.
A worsening situation
The Daily Mirror recently reported on the 'chilling epidemic' of a 65% increase in dog thefts during lockdown - and it's spreading as thieves look to make quick, easy, money from the lucrative and abhorrent crime of selling dogs on to the highest bidder.
There was the case of a woman in Malpas out walking her Maltese Terrier when a white van pulled up and a man demanded she hand it over. There was a struggle as the thief tried to take the dog from her arms before he gave up and drove off with his accomplice.
We have seen three dachshunds stolen during the night from a smallholding near Gobowen which prompted a warning by North Wales Police about the threat of dog thefts up and down the Welsh/Shropshire border. And a local Facebook group has been set up, Oswestry and surrounding areas dog snatcher watch, which people are being encouraged to join in order to warn each other about suspicious vehicles and activity.
People across Shropshire, including Gobowen and surrounding areas, are reporting houses being marked with cable ties around lamp posts - residents believe it is a way of identifying potential targets.
There have also been reports in the area of cars and other vehicles, notably with Irish plates, being seen and the occupants asking people if they want gardening, guttering or fencing work doing, prompting concerns that they are simply looking for houses with dogs.
And the future of 40 puppies was made more certain following a tip-off to police about suspicious activity in Gloucestershire which resulted in a vehicle being stopped on the M6 and the puppies recovered.
The problem
Dogs are often kept outdoors in kennels, buildings or caravans, heightening the risk of theft but, as we have seen, they are not safe from being targeted it they are out for a walk with their owner, and thieves are not being discouraged from breaking into homes to make off with their prize.
What can we do?

There are basic steps to take:
- Always be vigilant
- Don't leave your dog unattended for long periods
- Keep them out of sight as far as is possible from outside the house
- Keep your dog in a secured area
- Toughen up security

If you are keeping your dog outside, make sure the outbuilding or kennel is properly secured with a strong lock which can't be easily broken off or removed. Padlocks can be vulnerable so don't make it easy for the thief. You'll find a robust lock like our GR250 is an ideal solution for this situation.
Alarms are also an extremely effective addition in keeping your dog safe and the Bulldog Secure Alarm can be fitted with door contacts which will trigger an alert and warn you about an intruder.
Our dogs are precious to us, our loyal and devoted best friends, they give us so much and it's only right that we do all we can to make sure they are kept safe and happy in our care.
For more information about how we can help you, call our team on 01952 728171.