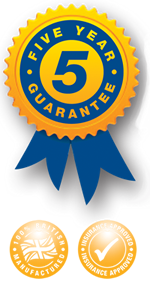 Shocking new car theft trends hit the UK
Date: 28/11/2022
It has been recently reported that we have been hit with several shocking new car theft trends which can cost car owners thousands.
Car thefts are up 30% in parts of the UK. Less less than 28% of those stolen vehicles were ever recovered in 2021, compared to 80% in 2006. Bulldog Tracking systems benefit from a 99% recovery rate.
Home Office figures state that 108,542 vehicles were stolen in 2021/22 in England and Wales alone but, thieves don't always take the vehicle... just the parts they want!
Criminal gangs usual target their vehicle for theft due to the model and colour of the car and most successful thieves will steal 60 to 90 cars per week.

Air Bag Theft - There was a 68% rise in insurance claims for damaged and stolen steering wheels in 2021. It's a quick buck for thieves, they can Smash the car window and remove the car steering wheel in less than 60 seconds and sell them on for up to £500 each
Research shows they are stolen to remove and sell the airbags housed inside or sell the steering wheel as a complete unit. Repairs can cost the car owner up to £1000 - £3,500, depending on the model.
But WHY? - Criminals are taking advantage of a supply chain issue. The rise in thefts has been higher following the pandemic as factories that produce airbags may have been impacted by Covid, either shutting down or struggling to keep up with demand once they reopen. This has resulted in criminals taking advantage of the lack of available stock.
Cutting a 'door' in the tailgate -Thieves are targeting certain models of car and making discreet cuts in the tailgate to create a door to access the cables that pass through. When cut, this can deactivate the alarm and open the doors making the theft of the car a relativity easy job.
You can try to stop thieves from cutting a hole by ensuring your car is located in a well-lit area or stored safely in a garage but, to stop the car from being physically driven away a cheap effective solution is to buy a steering-wheel lock that will put thieves off with a visual deterrent and immobilise the steering wheel.
PREVENTION TIPS -
• Do you have a garage? ..Then use it. Lock away your vehicle in the garage, out of sight with additional security measures fitted such as wheel clamps and a GPS Tracker. LINK- GARAGE DOOR LOCKS & WHEEL CLAMPS

• If you don't have a garage to park your vehicle in you can invest in additional visual deterrents and add an extra layer of security with a steering wheel lock.

• Park in a safe, well-lit area whenever you leave your car. 80% of car crime occurs during the evening or at night. Home security lights are a great addition to any home or Parking near street lamps or in a busy area can deter thieves.

• Always double-check that your vehicle is locked every time you leave it. It's a simple mistake that can turn into a nightmare. 44% of cars that were broken into last year was via an unlocked door.

• Fit a GPS Tracker for peace of mind, wherever your car is.

• If you have CCTV or a video doorbell, make sure it covers your vehicle where it is parked or stored.

• And finally, if you see anyone acting suspiciously near a vehicle, don't hesitate to call the police to make them aware.