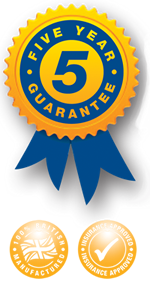 Staycations - they are here to stay so remember your security.
Date: 08/02/2021
We've all dreamed of those holidays abroad and at home too and dreaded further cancellations but they certainly reared their ugly head again with Lockdown 3.
We really hope you have stayed safe at home with your families or if alone have reached out for support.
And now the end could be in sight - after we get through this current period together and with the vaccination programme well underway we hope confidence will build and people may get to their dream destinations.
However we aren't sure whether the confidence in jumping on a plane will be there just yet and people (many who discovered the beauty of our country in 2020) will stick to what they know and enjoy the opportunities right here on our doorstep.
So where will you be heading when we can? The beautiful beaches of Cornwall; the Welsh mountains on your bike or maybe the North Coast 500 in Scotland is on your list.
Maybe the home of our business - Shropshire - is the place to be for you. A long weekend at one of our many beautiful glamping destinations such as Shropshire Hills Glamping, Love 2 Stay or Shropshire Luxury Glamping.
Perhaps a hotel stay is much needed and if you are staying in Shropshire then there's the wonderful Best Western Valley Hotel at Ironbridge or Fishmore Hall in Ludlow and so many more too! We are spoiled in beautiful Shropshire.
Wherever you travel to when we are allowed make sure you enjoy every second - we may have realised how much we have previously taken for granted.
Anyway right let's get back to our subject - we got carried away then!
So if you've got your motorhome or caravan ready for your staycation then make sure your security is top notch!
We don't need to name them to you but have a look here and see if there is anything missing. We are delivering all over the UK in order to ensure your motorhome or caravan is safe whether it is on your drive, in storage or on a seasonal pitch.
And don't forget you can find all of our trackers here.