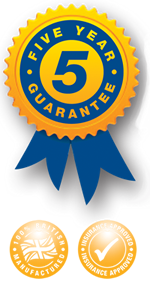 TR68- so much more than just a tracker
Date: 16/09/2019
Fitting a tracker is the best way of knowing where your vehicle is and can help keep it out of the hands of thieves - but did you know about it's other benefits?
With the right tracker you have a built-in SOS button for a driver to summon assistance quickly and you'll be helping to make our roads safer by monitoring driver behaviour.
The Bulldog TR68 has another useful advantage. It can be fitted within 20 seconds which means it can be fitted in less time than it takes to be stolen! All-in-all it's the ideal device and is particularly popular for use in fleet and commercial vehicles.
It has become increasingly important for fleet managers to always know where their vehicles are and that they are being driven correctly. The tracker is also helping combat thefts, thereby saving on the cost of replacing vehicles and keeping insurance costs as low as possible.
The TR68 is small, has no additional wiring and can be easily located under the dashboard. It has a unique tracking platform which allows you to know its location at all times and monitor a range of other things connected to the vehicle, such as driver rest periods, speed, vehicle maintenance, mileage and travel time.
What some may see as Big Brother is nothing more than common sense and prudent planning with the welfare of drivers and vehicles front and centre, along with the safety of other road users.
The TR68 can be programmed with maximum driving time and minimum rest periods to ensure compliance with the law and that drivers are taking correct rest breaks. There is a remote listen-in, allowing you to hear what's going on in the vehicle - something which proves extremely useful in the case of theft.
It also fulfills its prime directive of telling you of any unauthorised movement or tampering, effectively acting as a theft alert and, if the vehicle is stolen, it can be tracked in real time to a smartphone app or PC for easier recovery.
Benefits at a glance:
● The latest GPS receiver technology which can provide a location to 10 metres.
● Driver behaviour and compliance monitoring.
● View tracker live location.
● Track your vehicle or fleet of vehicles.
● View history, speed and tracking reports.
● See speed, location and signal strength at a glance.
● Pro-active device with real-time tracking.
● Can be easily moved from vehicle to vehicle.
● Receive push notifications direct to your phone.
● Fully manage your tracker via the app.
Technology continues to advance at an incredible rate and it only seems sensible to make the most of it when it comes to protecting property and staff. Trackers are helping in the fight against theft and keeping down the unnecessary associated costs. The TR68 is one of the most popular and versatile trackers on the market but, in reality, it's so much more than just a tracker.