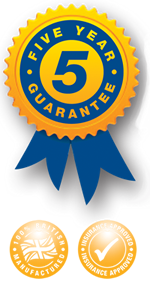 Track your speed - are you the fastest racer or player on the track field or pitch?
Date: 05/08/2022
Are you into sports and want to know how fast and how far you are travelling? Well you can and it's very easy - fit yourself with a Bulldog Security Products tracker!
Knowing speed and distance is very interesting but there is more to tracking a sportsperson than you may think at first glance. The first use of GPS technology in field and team sports took place in 2006 and the distance a player travels on a football or rugby pitch is now an integral part of watching a game on TV.
Why it's important
Tracking can help identify fatigue along with the more intense spells in a game, allows for the comparison of player position profiles and skill levels and helps an athlete to view and analyse their efforts.
This information is important to player, rider and coach in enhancing training programmes to increase efficiency and performance. From a coaching point of view, it also assists in coming to key strategic decisions which can mean the difference between winning and losing.
Skiers, cyclists, mountain bikers and BMX riders are also reaping the benefits of using a tracker and our Bulldog BMX Racing team took a Bulldog TR20 tracker to the World Championships in France at the end of July.
On track with the TR20
Not only did the TR20 track the speed of our four young BMX stars, it also allowed their parents to keep tabs on them when they were in the extremely busy World BMX camp site and village.
The TR20 is lightweight and waterproof and can be carried pretty much anywhere. Football, rugby and hockey players carry a tracker in their shirt, which only goes to show how unobtrusive a tracker is whilst doing its job. The TR20 is fully compatible with our tracking service and uses three methods of monitoring and communication:
● Via our smart phone app or internet.
● Sending SMS with vital information such as GPS location and alerts.
● The making and receiving of calls, including automatic calling in the event of a fall.
Trackers are making a big difference in the sporting world but are playing an even more important role in keeping your family and loved ones safe through the very best available technology.