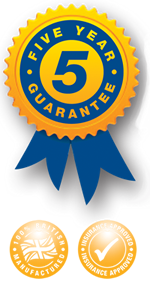 We're all going on a Summer holiday
Date: 21/06/2023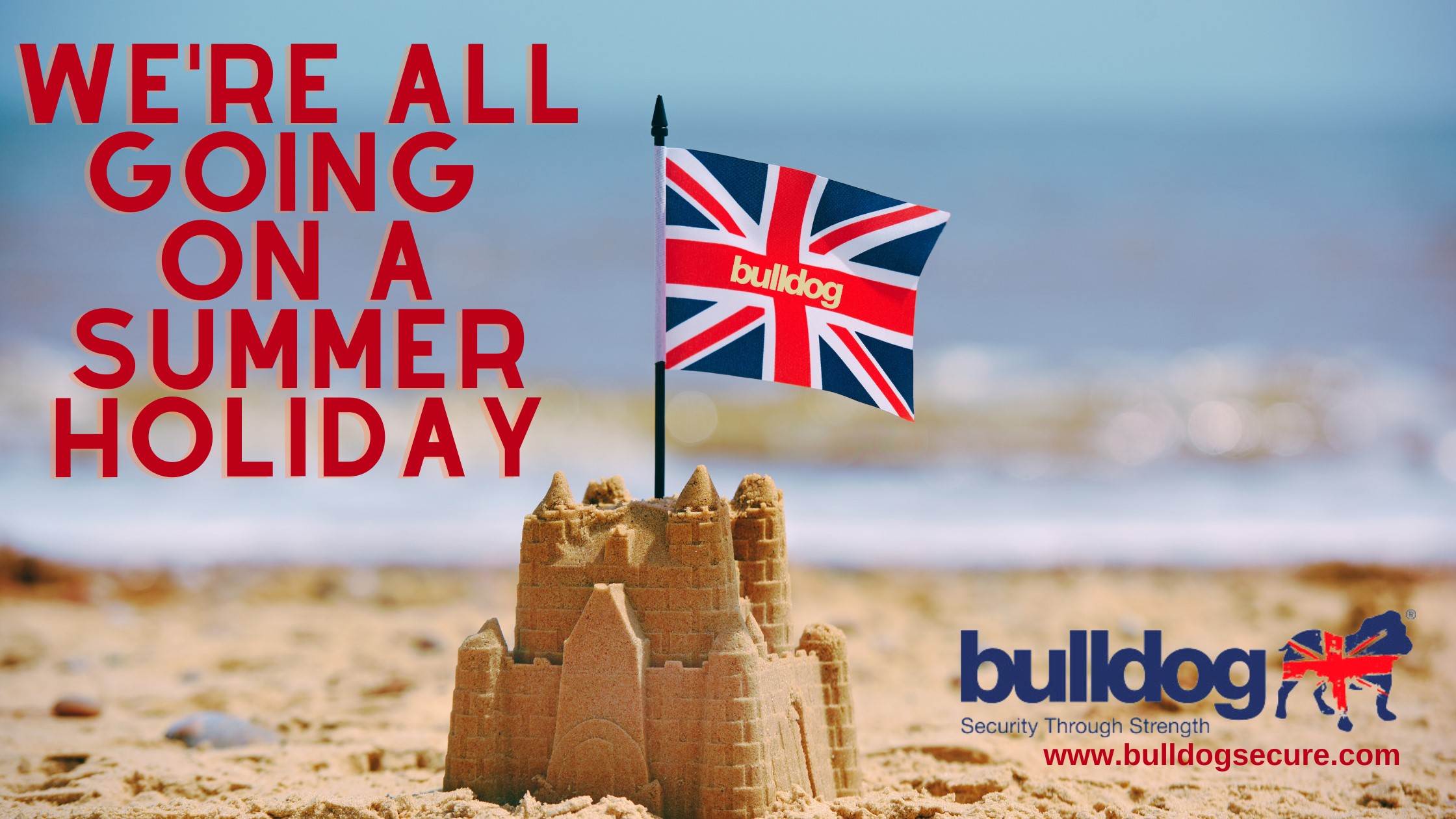 Today we celebrate the longest day of the year... the Summer Solstice!
The sun is shining and we are looking forward to the holidays ahead of us. So, in today's blog we are looking at how to prepare for your upcoming adventures.
Staycation or Vacation - Where to go?
Staycation
Where are the sunniest places in the UK?

SCOTLAND - The sunniest place in Scotland is the Isle of Tiree. The most westerly island of the Inner Hebrides is 12 miles long and 6 miles wide. It boasts a mild climate, clean air and tranquil white sand beaches
ENGLAND - Eastbourne can lay claim to being the sunniest place in England with (according to Met Office) 1,892 hours of sunshine annually. With 5 beaches including dog friendly ones to choose from, you will be spoiled for choice
WALES - The south-western coast is the sunniest part of Wales, averaging over 1700 hours of sunshine annually. Tenby is its sunniest town and with nearly 100 campsites in the area you will soon be set up and ready for sandcastle building
IRELAND - If you're a sun-seeker then Ireland's Sunny South-East is the place for you. Carlow, Waterford, and Wexford get the most sunshine hours. Cullenstown Strand is one of Wexford's many award-winning beaches and is just a 5-minute drive from Bannow, where the Normans landed back in 1169
We are so lucky here in the UK with many destinations to choose from no matter what you want from your holiday. Here's a list of the top-ranking areas for caravanning in the UK.
🏖 North Wales
🏖 North York Moors & Coast
🏖 Lake District
🏖 Peak District
🏖 Cornwall
🏖 Yorkshire Dales
🏖 East Anglia
🏖 Heart of England (including us in Shropshire!)
🏖 Northumberland
🏖 South Wales
🏖 Scottish Highlands
🏖 Devon
🏖 Co. Mayo, Ireland

Vacation
Which countries have the longest days in the world?
Norway
Situated in the Arctic Circle, is called the Land of the Midnight Sun. From April to late August, the sun actually never sets in Svalbard. This means that for around a period of 76 days, the sun never goes down which means more time to enjoy the sights and make new discoveries.
Iceland
In Reykjavik during the summer solstice, the sun sets just after midnight and rises again before 3am with the sky never going completely dark.
The 10 sunniest cities in Europe:
🌍 Valletta, Malta
🌍 Marseille, France
🌍 Lisbon, Portugal
🌍 Madrid, Spain
🌍 Athens, Greece
🌍 Nice, France
🌍 Monaco, Monaco
🌍 Tirana, Albania
🌍 Barcelona, Spain
🌍 Podgorica, Montenegro
A touring holiday abroad can still be possible on a budget. Check out campsites in these European gems which are often missed out when planning our breaks away
🌍 Albania
🌍 Bulgaria
🌍 Croatia
🌍 Lithuania
🌍 Moldova
🌍 Montenegro
🌍 Slovakia
🌍 Slovenia

BOOKED IT, PACKED IT....
Preparing your caravan or motorhome for the off
✅ WHEELS: Remove Winter Wheels and re-fit your road tyres, ensuring to check the tread & pressure are correct and legal
✅ LIGHTS: Test your interior, exterior and road lights
✅ BATTERY: Re-connect and test your leisure battery
✅ ALARMS: Test smoke and carbon monoxide alarms, change batteries where necessary.
✅ GAS: Check your gas bottle level and hoses are in good condition
✅ FIRE SAFE: Is your fire extinguisher and fire blanket in date and safe to use?
✅ EHU lead: Check the entire length for damage and always uncoil fully before using
✅ HITCHLOCK: Remove, clean, lubricate & store within your towing vehicle. Ensure you refit when arriving at your destination and always pack a spare key!

Packing tips
ESSENTIALS:
✅ Make sure you pack clothes for all seasons... You are on holiday so enjoy it whether you are wearing flip flops or wellies!
✅ Toilet chemicals, Water carrier (Aquaroll) Waste water carrier (Wastemaster)
✅ Levelling ramps, wheel chocks and blocks
✅ Awning or Canopy This can double your living space (and give you somewhere to dry out your soggy wellies if needed)
✅ First aid kit include basics like plasters, bandages, painkillers, antihistamines, disinfectant and antibac gel.
✅ Outdoor kit BBQ, chairs for al fresco eating, Torch and citronella candles to keep those pesky bugs away
✅ Tool kit; hammer, screwdrivers, adjustable spanner, torque wrench, pliers, cable ties, duct tape WD40, Foot pump, Tyre pressure gauge, spirit level, and plastic gloves
✅ Spares Kit; Fuses, bulbs, batteries & matches
✅ Living kit What you need for a comfortable stay is really up to you but, we'd recommend at least the following;
• Bedding
• Melamine crockery, Plastic glasses & Cutlery. Sharp knives & scissors
• Saucepans, Utensils & Tin opener
• Salt & pepper pots
• Tea towels, cloth & washing up liquid
• Dustpan and brush
• Suitable toilet roll
• A corkscrew for that all important bottle of wine!

GET READY, SET...
✅ Securing the house before leaving
✅ Keep all doors and windows shut and locked
✅ Install a visible burglar alarm.
✅ Carry out checks on the boundaries of your home, making sure that they are well-maintained and secure
✅ Invest in good Security lighting and place them in vulnerable areas around the home
✅ Fit strong locks to sheds, garages and outbuildings
✅ Maintain your Bulldog security equipment regularly to ensure it works correctly
Prepping your tow vehicle
✅ Ensure all of your paperwork i.e., Driving licence, MOT & Insurance etc is up to date and legal
✅ Towing mirrors - attach before setting off to avoid unwanted fines.
✅ Wheel Clamp: Remove, clean, lubricate & store in your vehicle. Ensure you refit it when arriving at your destination and always pack a spare key
✅ Tyres: Check tread depth and tyre pressure
✅ Tracker- create a new geo-fence when you arrive at your destination
✅ Check and fill window wiper fluid, coolant and oil.
✅ Pack and use a visual deterrent such as a steering wheel lock

Fun Summer Facts
😊 The first day of summer is the summer solstice. This happens in June every year.
😊 The summer solstice has the most daylight and the shortest night-time.
😊 The name summer solstice means "stilled," "standing," or "stopped" sun.
😊When it is summer in the northern hemisphere, it is winter in the southern hemisphere.
😊 The sun appears higher in the sky in the summertime.
😊 July is the hottest month of the year and the hottest part of the day is between 11am and 3pm.
😊 Sunlight helps your body make Vitamin D. It also gives you a "feel good" chemical in the brain called serotonin.
😊 Some plants can "sweat" or release water when it's hot. The water evaporates and cools the plant.
😊 The longest time barbecuing lasted 80 hours! The record breaker grilled 1,000 hot dogs, 558 burgers, 526 sausages, 104 chicken pieces, and 200 ears of corn.
😊 Many people travel to Stonehenge on the first day of summer. Stonehenge is an ancient structure made of giant stones. When the sun rises on the first day of summer, it shines in a special way through the stones.
😊 The largest scoop of ice cream weighed in at 3,010 pounds (1,365 Kg)
😊 The Eiffel Tower Gets Taller in the Summer because the 1,062-foot (323 meters) monument experiences thermal expansion that causes the structure to grow due to the summer heat. It makes the tower grow a remarkable 6 inches during the summer.
😊 In the year 1816, the earth didn't have any summer. It was due to a volcanic eruption. The eruption of Mount Tambora in Indonesia left out dust, ash, and sulphur oxide enough to block out the atmosphere. This event led to a global drop in temperature resulting in winter-like climates.