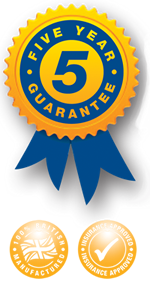 When can we caravan and tour again?
Date: 23/05/2020
It's really tough right now, we know! The sun's shining, the summer's coming and that normally means holidays have been booked and are eagerly anticipated - but this year is different, very, very different.
Holiday parks, campsites and caravan touring sites across the UK are closed and despite a start to the easing of lockdown we really have no idea of when it will be safe for these sites to reopen.
So, when are they likely to restart - giving us something to look forward to as we safely navigate the road from lockdown to some kind of normality?

The Caravan and Motorhome Club welcomed Government news of a relaxation of the lockdown earlier this month but is, like the rest of us, now waiting for further guidance on when campsites and touring sites are likely to reopen - a decision which clearly can't be given yet because it depends on how effective we all are in reducing the infection rate of Covid-19 to a bare minimum.

The club says:

"We will continue to liaise with Visit Britain, Tourism Alliance and British Holiday and Home Parks Association to ensure best practice operating, cleansing and safety protocols are developed for when we are able to reopen. At this time we are planning on the assumption that we will be able to introduce a phased reopening of our sites network during July."
More information is available by visiting the club's website at
https://www.caravanclub.co.uk/whats-on/caravan-club-news/novel-coronavirus-advice/

Here's another thought. While you are off the road why not take advantage of the opportunity to ensure your tourer or motorhome have all the security measures in place so you are able to stay safe from thieves when the time comes to get out and about again.
The tourism industry has been decimated with hotels, guest houses and privately-owned static caravans for hire all suffering from having to cancel bookings with no idea yet as to when they can begin welcoming tourists.
Again, they must wait for clear guidance on when they will be able to resume business but that won't come until Government thinks it's safe.

Holiday Parks

The big names have been battling to keep holidaymakers informed of the situation since closing their gates two months ago - giving options of later dates or refunds to customers for when they get the all-clear to reopen.
Haven sites will stay closed until at least July 2 and holiday home ownership sales have been put on hold until the same date, although the company's caravan sales teams are still available to answer any questions remotely.
Center Parcs have extended their closure date to July 5, Hoseasons won't be welcoming guests until at least July 4, while Butlins has pushed back any reopening date until at least July 2. All these dates are being kept under constant review and holidaymakers with bookings are being updated accordingly.

Beware of different rules
You must also bear in mind the different rates that the four home nations are planning to come out of lockdown. England, Wales, Scotland and Northern Ireland are proceeding at a different pace and have very different ideas about what we will be able to do and when. So don't get caught out.
What we do know is that our Bulldog customers are desperate to get out in the caravans and motorhomes - well done to those who have spent time maintaining their existing security products and up-grading where necessary.
During lockdown we have posted replacement keys and bolts, replaced stock at our approved dealers and been busy working on the development and production of new products too - security development never stops.
Whilst caravan, motorhome and motorsport race van owners have been busy fitting our trackers so they know if any unwanted visitors are visiting their vehicles during lockdown.
We are back in the factory in sunny Shropshire (socially distanced of course!) and are proudly making our world-renowned products.
British-made you can't beat it (especially right now!) - even better with the Bulldog logo on too!