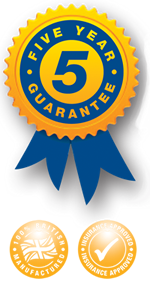 Why you need a TR35 Tracker
Date: 14/06/2019
Keeping track of your property is becoming an increasingly important part of life in the 21st Century and to do that you need something that is reliable, unobtrusive and easy to fit - something like our highly rated TR35 tracker.
The TR35 is a wonderful little device that makes use of inbuilt sensors to detect movement and vibration, alerting you to anything untoward going on and giving you the chance to do something about it!
It will even tell you when the device has been removed from the tracked object.
Vehicles and equipment are extremely high-cost items and if you add on the cost of replacing and insurance, where available, it can prove to be a major problem - one your business may not recover from. So it really pays to take all necessary steps to keep property safe and secure.
The TR35 can be fitted quickly on plant equipment, machinery, vehicles of all kinds and shipping containers. It is compact and comes with no external wiring, working through a GPS antenna, which means it can be hidden away virtually anywhere on the tracked item.
Our MS03 tracking platform will track and report through the benefit of geofencing, speed, travel time and mileage, while a Smartphone app or PC will allow you to keep track of where the tracked item is in real time.
It has a built-in SIM card which accesses all compatible mobile phone networks across the UK and Europe, using the very latest GPS receiver technology.
The TR35 is one of the toughest trackers on the market and comes with a battery life giving up to four years stand-by time from just one charge. So you can fit it and then pretty well forget about it until it tells you something is amiss.
It operates in the harshest of conditions, is easily attached to any metal object using two high-powered magnets and comes as a complete package - you don't need any additional extras to get you up and running.
For more information about how the TR35 can help you, call our team on 01952 728171 or visit our Bulldog Tracking website