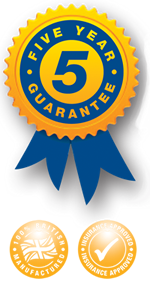 Bulldog Equestrian Security - Stabiliser
Please choose a product from the list to view more details.
If you're not sure what product you need, click here to ask our security experts.

Bulldog 400Q Anti Snake Twin Stabiliser
Heavy duty twin blade stabiliser for use when towing large commercial trailers, horse boxes and boats to reduce the effects of pitching and snaking.