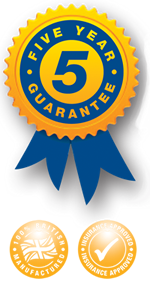 Bulldog Motorbike & Quad Security - Wheel Clamps
Please choose a product from the list to view more details.
If you're not sure what product you need, click here to ask our security experts.

Bulldog EM500SS Euroclamp
Adjustable easy to fit Wheelclamp for cars, caravans, trailers and motorcycles. Will fit all tyre widths up to a maximum of 220mm.