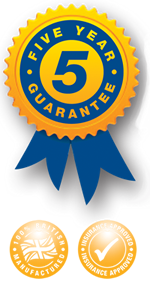 Bulldog Trailer & Plant Equip Security - Chains
Please choose a product from the list to view more details.
If you're not sure what product you need, click here to ask our security experts.

Bulldog MC100S Chain Lock System
6ft pearlink alloy steel chain, lock bolt and flush fitting ground anchor for caravans, motorcycles, quad bikes, scooters etc.

Bulldog MC30 High Security Chain ,Padlock And Ground Anchor
MC30 10mm High Security case hardened chain (1.5m) and ground anchor with padlock.