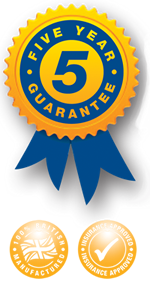 National Farmer Magazine
Article Date: 20/12/2013
To support the work of Edwards Agricultural Supplies in Little Hereford, we have an advertisement in the National Farmer Magazine to help raise awareness of security on farms and smallholdings.
An article recently in the Shropshire Star, gave details of a robbery at a local farm where £15,000 of goods had been stolen, including diesel, trailers and farm vehicles.
Fitting Bulldog Security Products locks could go a long way to protect the farm.
See the products on display at Edwards Agricultural Supplies, or call them on 01584 711635