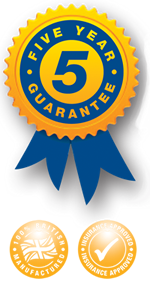 Collaboration with Trip Buddy
Article Date: 20/12/2013
Bulldog and Tripbuddy - a Great British Collaboration!
We all want our possessions to be safe and secure! Tripbuddy has a built in state-of-the-art alarm system with a tracking facility available to customers. But what about a physical deterrent?
Tripbuddy is now an authorised distributor of Bulldog and we are now working with Tripbuddy to bring you selection of Tripbuddy branded security products which will be on sale from early next year through our website and available on our stand at the Camping and Caravan Show NEC 18 - 23 February.