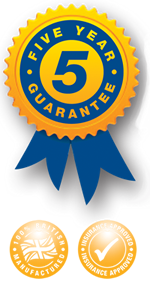 The sun is shining on caravan dealers
Article Date: 10/03/2014
The sun is shining on Caravan Dealers
After a damp and miserable start to 2014, March has brought some wonderful weather, and caravan dealers up and down the country are reporting an increase in footfall through their shops and displays.
With the temperatures being higher than the Med on Sunday, more people are now looking at gearing up for the new season, so let's hope that they do not forget about securing their valuable asset, and remember to choose the best in the market: Bulldog.
With so many options for securing caravans, from hitch locks designed to fit exactly rather than a loose fit 'one size fits all' design, to wheelclamps to suit almost every wheel and offering levels of security that are hard beat, Bulldog have everything you need.
Let's keep our fingers crossed that this is a forerunner of an excellent Summer season in 2014!
Written by Marina Higgins 10/03/2014