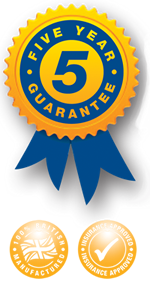 Bulldogs MD Uses PP10 Tracker To Track Son At Le Mans 2014
Article Date: 20/06/2014
Well.. what an unexpected weekend for the Jordan's!

Ian and his wife Yvonne recieved a telephone call early Saturday morning from their son who was in Le Mans France, watching the 24 hour racing. " Mom I've lost my car keys!!"," dont panic son.. we will bring them to you" Yvonne replied. So not your average weekend break, throwing their tent in the back of the car, quickly grabbing some clothes.. and not forgetting spare car keys, off they went on their very own 24 hour 1000 mile round trip!
With just shy of 300,000 spectators bustled around the race grounds this year, how on earth were they going to find him!? with the help of the PP10 GPS Tracker device, that was in their sons car they were able to track where he was located.
Team work all the way, Ian did the driving and Yvonne following the PP10 tracker on her free PinpointPal App which she downloaded to her phone.
Finally late Saturday evening they arrived, impressivley the PP10 tracker lead them straight to their sons vehicle. If you cant beat them.. join them! Ian and Yvonne made the most of their unexpected trip and enjoyed watching the race themselves.
The Jordans decided to go on different routes home, Ian and Yvonne travelled on the euro tunnel and M25 North, whereas their son ( who had a head start) travelled on the ferry and and M25 south. With trackers in place they could see the distance between them, slowly catching up Ian and Yvonne were closing the gap.. arriving at Dover a little infront, all the way home there was little between them and they ended up arriving home within just 10 minutes of one another.


Hopefully their son will keep a closer eye on his car keys in the future... but if not they can always track him down!