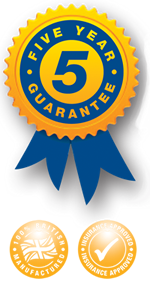 Theft By Google Maps
Article Date: 07/07/2014
It's a well know fact that many caravans are actually stolen to order rather than being opportunist thefts. So could Google Maps be an advert for your caravan's whereabouts.just as you may use it to search for your chosen campsite!
A thief
...
can use it to plot the best way into an unsecured storage location. With an aerial view it can reveal where a number of caravans are stored,with access points...as simple as that!
Although Google Maps has been a great benefit for all,just remember there can always be a downside to having so much information available too.
If storing your caravan we at Bulldog would advise you to also use Secure Wheel Clamps,Hitch Locks together with the PP10 Tracking Device.We would also recommend that you use our removable Security Posts at the foot of the driveway or even in front of your caravan, giving you peace of mind knowing that your pride and joy is safe. Recognised by insurers is an added bonus. Be safe this Summer..