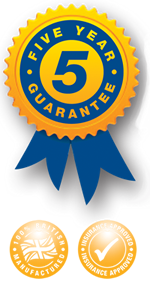 Plant Theft is Costing the Construction Industry Over £800 Million a Year!
Article Date: 21/07/2014
A review conducted by leading insurer Allianz Cornwall has revealed that over £70 million of construction plants, including excavators, compressors and even cranes, have been stolen from construction sites in the last year alone!


Despite initiatives by the Government to encourage plant manufacturers to improve their security,
over £800 million a year is the estimated amount of loss in the UK construction industry. Smaller plants making for higher risk, and as it stands the recovery rate is less than 5%. This is mainly due to plant machinery having few identifying marks that can be readily and easily seen, and the lack of registration documents mean it is difficult for the police to identify.


We at Bulldog would highly recommend that construction companies should consider securing their site, not only with the use of CCTV cameras, but also by having Hitch & Security posts placed at the foot of their premises.


We would also encourage High Security Lorry and door locks, Wheel Clamps, Security Chains & a vehicle tracking device. With an anti theft device installed like the PP10 Pro- active Tracker, you can relax in the knowledge that your machinery is safe and secure. If the unfortunate circumstances arise where the machinery is stolen, you will be able to track it down easily by using the Free Real time APP on your mobile, tablet or computer & by giving the police the exact location, the thieves will be caught and machinery returned.