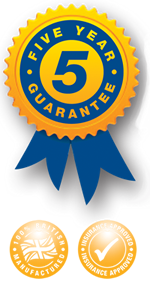 Farm Quad Bike Thieves Foiled by Vehicle Tracker
Article Date: 05/08/2014
Two men have appeared in court charged with stealing a quad bike from a farm, which was recovered thanks to a tracker device.
The Honda TRX420 quad bike, worth about £6,000, was stolen in an early morning raid on Manna Park Farms, South Reston, Louth, Lincolnshire. Officers picked up the signals of the ATV, which had been fitted with a £250 tracker detection unit, on the M180 at Barnetby, north Lincolnshire.
The device triggered an alarm on the farmer's mobile phone, which enabled police to follow the thieves as they attempted to make their getaway. The pursuit, which involved five police cars, lasted two hours and led police over several county borders. Eventually, the van carrying the quad bike was found abandoned on a hard shoulder and the two thieves fled. Two men were arrested and appeared before court charged with the theft the following day. The quad bike was returned to its owners soon after it had been recovered.
Helen Benson, of Manna Park Farms, said: " We are absolutley delighted to have our quad bike back safe and sound on the same day it was stolen. "Farming can be a tough business and all the equipment we have is not only expensive but essential to allow us to do our job.
"Without the tracker we would have been left seriously out of pocket and handicapped. Luckily we had a device fitted so the thieves were thwarted on the same day they stole our quad bike."
Sergeant Chris Wright, of the Humberside police's road unit, said: "It was good teamwork. The technology on board the quad bike activated the tracker signal. Our cars are fitted with a tracker. It shows that if there is a device fitted on a vehicle we will find them."