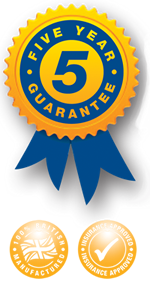 Great Potteries Motorcycle Pet Food Cavalcade
Article Date: 14/08/2014
For over 5 years running we at Bulldog have the pleasure in yet again donating a gift for auction to ' the Great Potteries 25th Annual Motorcycle Petfood Cavalcade'.
The event is due to take place on Sunday the 21st September 2014 at 11.30am, from the Port Vale football club. With the Lord and Lady Mayoress of Stoke-On-Trent leading the Cavalcade of Motorcycles on their 20 mile route through the Potteries.
Over 5000 motorcyclists are expected to attend this year, in order to collect and raise funds for the many privatley funded animal charities in the surrounding area.
To celebrate their 25th Silver Anniversary and by popular demand Stokes famous rock band Neverate will be headlining with classical rock and blues covers.
There will be a motorcycle acessories auction, raffles, spot prizes etc. and refeshments.
Please vist www.petfoodcavalcade.com for more information