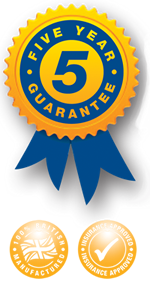 Bulldog Gain Secured by Design Approval
Article Date: 01/12/2014
Bulldog Security Products have now added the much coveted Secured by Design accreditation to their already impressive range of product approvals.
Secured by Design is the only form of Police approval for products in the UK and Bulldog are pleased to announce that the following 7 products now carry this approval: Mini Lock, Hitch Lock, QD Wheelclamp,WW100 Hitchlock,Titan Wheelclamp, Centaur Wheelclamp and the Euroclamp.
Bulldog's commitment to security has never been in question, with an ongoing association with Sold Secure that stretches back some 15 years, this new partnership with Secured by Design further underlines their commitment to remain at the forefront of quality and security.