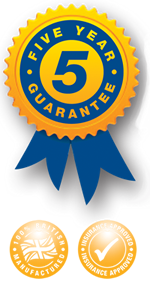 Bulldog 230/F Titan Wheel Clamp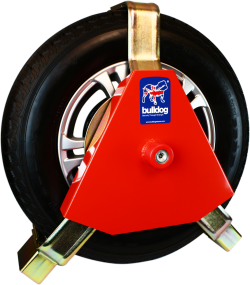 Product Details
230/FD Part of the Titan range to suit specific wheel sizes.

High security drill and pick resistant lock.

Heavy duty and highly visible.

Protects wheel nuts.

Recommended for alloy wheels.

Sold Secure Gold approval.

Insurance approved.
The Titan Wheelclamp meets Police approved standards.
Secured by Design is the only form of Police approval for products in the UK.

Magazine reviews-

Practical Caravan
"If you are looking for all out security then this is the one to buy" Undefeated.

Auto Express
"Once in place the hardened central steel bolt secures the device which is virtually attack proof from all angles. For long term protection there is little to beat it"
Towergate Bakers offer £25 off Caravan Insurance against new applications and renewals of existing policies.
Product Video
Downloads
Fitting Video [Titan.mpg]
File Size: 6.43MB

Data Sheet [Heavy Duty Wheelclamps.PDF]
File Size: 624.10KB

Size Chart [Titan Size Chart.pdf]
File Size: 378.85KB

Instruction [Titan.PDF]
File Size: 832.33KB