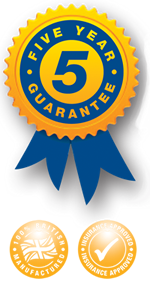 Bulldog BD10 LED UltraBright Spotlight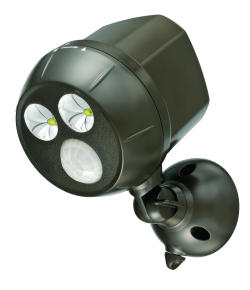 Product Details
The Ultra Bright Spotlight has a massive 300 lumens and is perfect for lighting driveways, gardens and pathways.
Features:
Motion Sensor: Spotlight will only turn on when both motion and darkness are detected. Automatically turns off 30 seconds after last motion was detected.
Easy to install: No wiring required, no expensive electrician. Spotlight can be installed to any surface in a matter of minutes.
Bright LED: Spotlight provides a bright 300 lumens of light with dual LED's. Light coverage of 160 square metres.
Robust and weatherproof: Weatherproof design and well made robust product.
Battery Life: Very long battery life of 6-12 months with average usage. High quality LED's never need to be replaced.
Light output: 300 lumens
Light coverage: 160 metres square
Batteries: D x 4 ( not included)
Auto shut off: 30 seconds
Motion sensor range: 10 metres
Warranty: 1 year
*Please note that this product is not covered by our 5 year guarantee.
Testimonials
"Great security light for my driveway. I installed the Spotlight in about 5 minutes to a fence. The LED is really bright and lights the entire driveway the second someone comes down the drive."
" These spotlights are truly fantastic ! I bought 3 for our new home, and they really give a bright light and are sensitive to movement. Would recommend to anyone. Brilliant, well made products and very solid too. " Mr. J
"I live where there are no street lights and overlook fields, so wanted something bright to light up the back garden when returning late at night. This Ultra Bright spotlight is ideal. I have put one in the back garden and one out the front. Highly recommend. " M. Scott