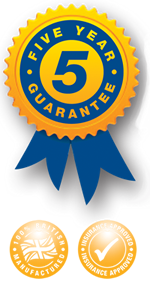 Bulldog BD12 LED Universal Light (Pack of 3)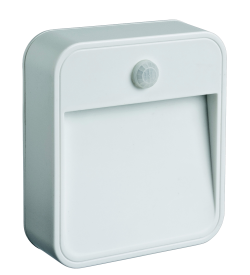 Product Details
Ideal for night time trips to the bathroom. No need to fumble around for the light switch. Ideal for hallways, wardrobes and cupboards.
Features:
Motion Sensor: Universal light only turns on when both darkness and motion are detected. Automatically turns off 30 seconds after last motion was detected.
Easy Install: No wiring required, no expensive electrician. Universal light can be installed to any surface in a matter of minutes.
Bright LED: Universal light provides 10 lumens of light. Light coverage of 3 square metres.
Robust and Weatherproof: Weatherproof design and well made robust product.
BatteryLife: Very long battery life of 6-12 months with average usage. High quality LEDs never need to be replaced.
Indoor Use
Light output: 10 lumens
Light coverage: 3 metres square
Batteries: AA x 4 ( not included)
Auto shut off: 30 seconds
Motion sensor range: 3 metres
Warranty: 1 year
* Please Note that this product is not covered by our 5 year guarantee
Testimonials
" I bought these for the kids to be able to walk to and from the bathroom late at night safely. The lights come on automatically and light the hallway and inside the bathroom. Great idea!"