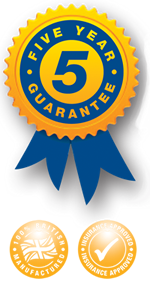 Bulldog BD13 LED Night Light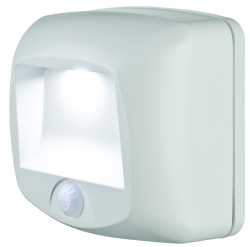 Product Details
This unique 'Night Light' provides permanent gentle glow as soon as it is dark and then brightens when motion is detected.
Features:
Motion Sensor: Night light has continuous ' glow mode' that brightens when motion is detected. Night light automatically returns to ' glow mode' 30 seconds after last motion was detected.
Easy to Install: No wiring required, no expensive electrician. Can be installed to any surface in a matter of minutes.
Bright LED: Night light provides 20 lumens of light. Light coverage of 4 square metres.
Robust and weatherproof: Weatherproof design and well made robust product.
Battery life: Very long battery life of 6-12 months with average usage. High quality LEDs never need to be replaced.
Light Output: 20 lumens
Light Coverage: 12 metres square
Batteries: C x 3 ( not included)
Auto shut off: 20 or 60 seconds
Motion sensor range: 4 metres
Warranty: 1 year
*Please Note that this product is not covered by our 5 year guarantee.