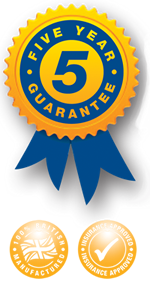 Bulldog BD15 LED Lantern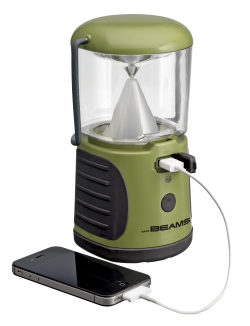 Product Details
USB port allows for multiple charges for devices and still provides you with hours of bright LED light. ( IPhone Not Included)
Features:
USB Port: Charge your devices while using the bright LED lantern on your camping trips.
Battery Life: Lantern battery life will provide 20+ hours of light with 3- 4 charges of devices. This is extended if the dimmer light setting is needed.
Bright LED: Lantern's bright LEDs provide a massive 260 lumens. With two brightness settings the dimmer setting is ideal for use as a reading light.
Robust and Weatherproof: Weatherproof design and well made robust product.
Hook and Handle: Hook and handle attached to carry or hang lantern up inside your tent.
Indoor/Outdoor use
Light Output: 260 lumens
Light coverage: 30 metres square
Batteries: D x 4 ( not included)
Auto shut off: 1 hour
No. of charges: 3- 4 with 20+ hrs of light
Warranty: 1 year
*Please Note that this product is not covered by our 5 year guarantee.
Testimonials
"Best camping light I've ever bought. Perfect for a festival trip with no hook ups available. I was able to have bright light and charge my phone multiple times! Very happy with my purchase."
"I took the lantern with me to a festival, it was the perfect gadget! With it being waterproof I didn't have to worry about it getting rained on. I loved being able to use my phone all weekend without having to queue up in the phone tent. The light it gave off was really bright too and lit our entire tent." H. trundle
"The charging feature is great from a safety aspect. If we ran into any trouble while out in the woods camping my phone was charged ready to ring somebody. Would recommend this product to anyone. " J. Jenkins