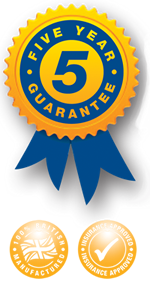 Bulldog CA2000 Centaur Wheel Clamp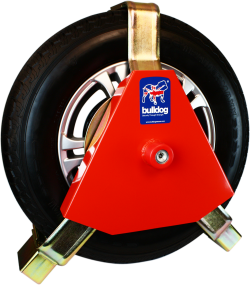 Product Details
The CA2000 wheel clamp is suitable for car, caravans, trailers, quads, ATV's and UTV's.

* High security drill and pick resistant lock.

* Heavy duty and highly visible.

* Fully strengthened steel bottom arms.

* Adjustable arms allow fitment to a varity of wheel sizes.

* Protects wheel nuts.

* Recommended for alloy wheels.

* Sold Secure Gold Approval

* Insurance Approved
* The Centaur Wheelclamp meets Police approved standards.
Secured by Design is the only form of Police approval for products in the UK.

Magazine Reviews:

Practical Caravan Magazine - "A real bruiser of a Wheel Clamp the Centaurs success reflects its smart thief proof design." Undefeated.

What Car? Security Super Test Best Product-
"The Centaurs sheer size and bright colour helps to put thiefs off"
Towergate Bakers offer £25 off Caravan Insurance against new applications and renewals of existing policies.
Product Video
Downloads
Data Sheet [Heavy Duty Wheelclamps.PDF]
File Size: 624.10KB

Size Chart [Titan Size Chart.pdf]
File Size: 378.85KB

Instruction [Centaur 2.pdf]
File Size: 1.76MB

Size Chart for Quads, ATV's and UTV's [Quad, ATV & UTV Centaur Size Chart.pdf]
File Size: 407.75KB